Payroll is one of the most important functions of HR. Running payroll on time is essential to keeping employees happy and motivated. Using the best payroll software can make that process not just faster but also far more reliable and efficient. Payroll systems can help to increase accuracy by reducing the number of times data must be manually entered. But how do you find the right payroll platform for your company?
We've put together a list of our top 10 payroll software systems to make your research easier. Also, don't hesitate to use our vendor match tool. Take advantage of our expertise and the time we've spent researching top payroll systems and let us help you find the right one for you.
Product
Deployment
Business Size
Payroll Management
Time Attendance
Benefits Administration
Core HR
Applicant Tracking
Product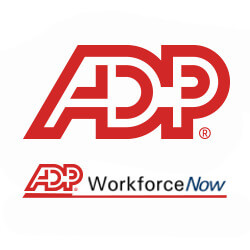 ADP Workforce Now
Business Size
Small, Medium, Large
Visit Website
Product

Run Powered by ADP
Business Size
Small, Medium, Large
Visit Website
Product
Deployment
Business Size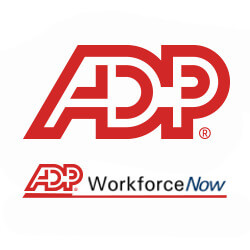 ADP Workforce Now
Visit Website

Run Powered by ADP
Visit Website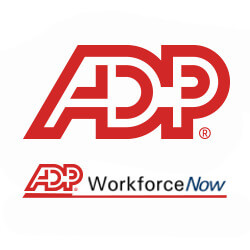 ADP Workforce Now
(4.20) based on 11397 reviews. Read full review
ADP Workforce Now software is designed specifically to meet the needs of mid-sized businesses with a staff of between 50 and 999 employees. Workforce Now is an all-in-one payroll and HR solution that is scalable and can integrate with a business's ex
Visit Website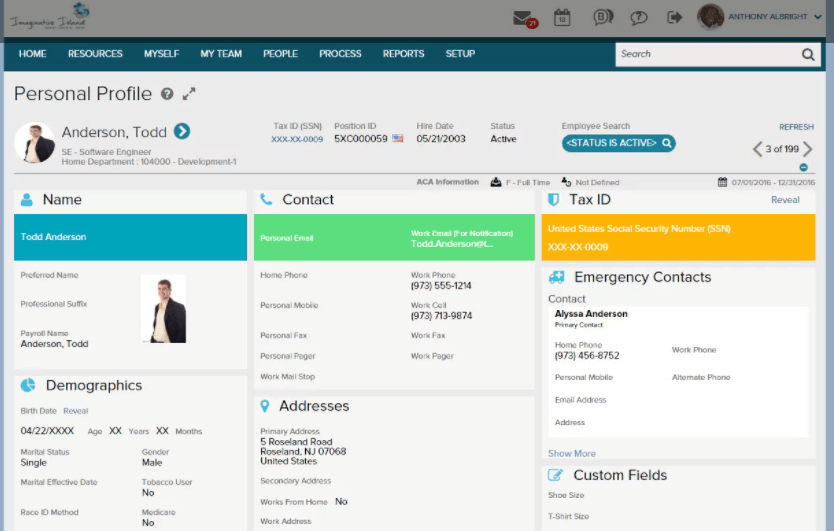 ADP Workforce Now Screenshot
ADP Workforce Now's cloud-based platform can simplify and streamline payroll, benefits, talent, workforce management, and HR management. ADP Workforce Now also comes equipped with artificial intelligence that can identify key areas that need improvement. Insights are provided to managers and executives so that changes can be implemented quickly to help your company make the best possible strategic decisions. ADP Workforce Now can help your company automate and simplify HR processes from payroll and benefits administration to workforce, HR, and talent management. This all-in-one solution manages all functions of HR for mid-sized businesses, eliminating the need for manual data entry, reducing paperwork, preventing compliance errors, and improving productivity.
Pro's & Cons
Payroll dashboard

Time off

Payroll processing

Organized

Performance dashboard
Customer service

Mobile app

User-friendliness

Reporting
Visit ADP Workforce Now

Run Powered by ADP
(4.50) based on 2530 reviews. Read full review
RUN Powered by ADP® is designed to meet the unique needs of small businesses with up to 50 employees. It simplifies payroll, HR processes, benefits, and taxes. RUN offers four packages from which to choose: Essential Payroll, Enhanced Payroll, Complete Payroll & HR Plus, & HR Pro.
Visit Website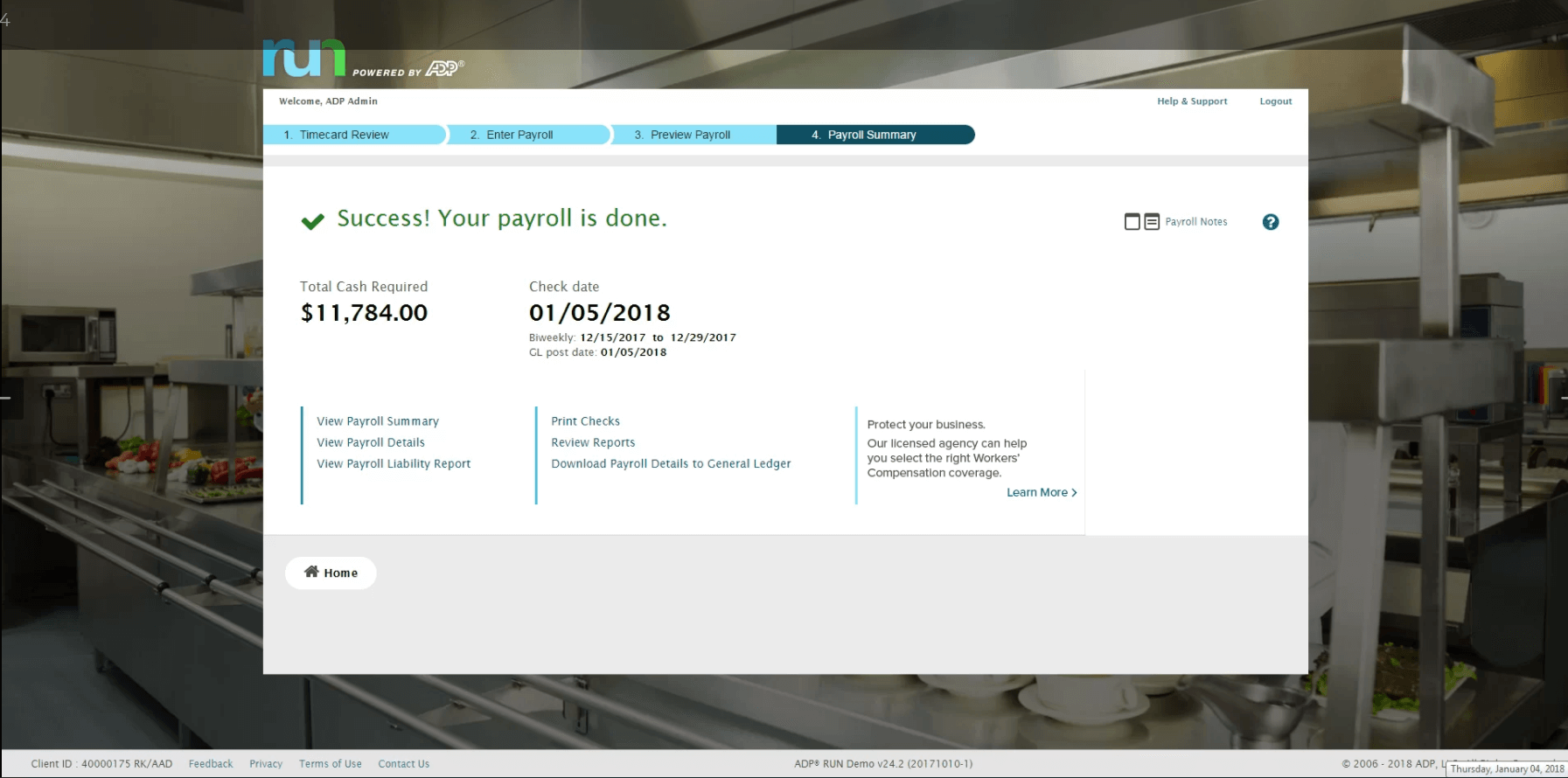 Run Powered by ADP Screenshot
RUN automates and simplifies HR, freeing you to focus on growing your business. It's scalable, with a choice of four packages that start with simple payroll and expand to HR support, recruiting, and employee handbooks. And ADP has your back, with a 24/7 helpline to assist you with your payroll or HR needs. The Essential Payroll package is geared to both start-ups and established small businesses that need key payroll features like payroll processing, direct deposit, robust reporting, a general ledger interface, tax filing, employment verification, and onboarding. The Enhanced Payroll bundle then adds State Unemployment Insurance Management, check signing and stuffing, wage garnishment, background checks, and ZipRecruiter integration. With the Complete Payroll & HR Plus bundle, businesses get access to powerful HR features like live HR helpdesk support, employee handbook wizard, compliance database, and HR training and toolkits. The most robust package, HR Pro, provides enhanced live HR support (from a team focused on your company), employer/employee training, business advisory services, work/life employee assistance programs, and access to legal assistance from a third-party legal service provider.
Pro's & Cons
Customer support

User friendly

Tax functions

Organized
Reporting

Different plan prices

Integration with other programs
Visit Run Powered by ADP
Matchr's Top 10 Best Payroll Software Recommendations for 2023
---
Vista Payroll by PDS is built with the perfect balance of power and simplicity. Designed for medium sized to enterprise level organizations, Vista Payroll is focused on its main tasks of calculating pay, creating paychecks and producing payroll registers and federal, state, local, and provincial tax reports. As a leader in HCM software, PDS is a brand you can trust when it comes to reliability and security which is why it made our list of best payroll software companies in 2023.
Vista Payroll Highlights:
Time Collection, Calendars and Auto-pay Generation
U.S. federal, state and local tax reporting and Canadian federal and provincial reporting
Job cost accounting
On-demand check calculator
Leave time accrual and tracking, wage attachment processing, and Effective-dated tax processing
Labor distribution and general ledger & tax reciprocity
---
Deel is a relative newcomer to the payroll software space but they are making huge waves. Founded in 2018, deel simplifies hiring and paying remote workers and independent contractors that reside in other countries. Deel handles worldwide compliance, payroll, and HR in 150+ countries, which allows companies to fast-track global expansion. Deel's disruptive technology and intuitive interface is why they made our list of best payroll software companies in 2023.
deel Highlights:
Run payroll in 90+ countries with one platform built to streamline international operations
Network of 200+ local expert partners ensures all things hiring follow regional laws and tax rules
Companies can freely hire whoever they want, no matter their location
Hire employees globally without an entity
Easily run global payroll for your new entities
Compliant with GDPR and privacy laws around the world
---
Paycor is a long time veteran in the payroll and HCM space. With over 40,000 business serving over 2.3 million users, Paycor is one of the leaders in payroll management. Paycor's payroll system can transform the way you process payroll with general ledger integration, OnDemand Pay, AutoRun functionality, employee self-service and powerful reporting tools like templates, law alerts and how-to guides. With their robust platform and decades of experience, it is easy to see why Paycor is one of our top payroll software providers for 2023.
Paycor Highlights:
Employee app enables viewing of paycheck details including earnings, deductions, taxes, direct deposit, and more
Employee expense management feature: reimbursements flow seamlessly to payroll.
Online customer service support available during regular business hours
Ease of use; intuitive screens and menus facilitate quick navigation
Customized reports on employee information available in minutes
Ability to schedule reports and files for automatic emailing
---
ADP is one of the largest and most reputable companies in the payroll space. Originally founded in 1949 as a payroll service provider, ADP has not strayed far from its roots. Workforce Now is designed for mid sized companies ranging from 50-999 employees and provides its users with some of the best payroll and HR software automation in the industry. For the second year in a row, ADP has topped our list as one of the top payroll software providers.
ADP Workforce Now Highlights:
Over 90,000 mid-sized and large companies chose ADP Workforce Now as their payroll solution
Manage your entire workforce from a single dashboard driven off a single database
Protect your organization with deep compliance expertise, and enterprise-grade data security and privacy practices
Rapid-response support, training and in-product resources for all your ADP Workforce Now questions
In-house implementation from a team of experts who know how to optimize the solution for your industry
Benchmark your organization against industry-leading market data you can trust
---
BambooHR stormed onto the HR software scene in 2008 and has been growing like wildfire ever since. As a technology leader in the HRIS and payroll space, BambooHR makes running and managing payroll both simple and easy. With a strategic focus on serving the SMB market, BambooHR's users have grown to love their HRIS and payroll provider. Their focus on technology and data combined with their love for their clients makes it an easy to see why BambooHR made our list of best payroll software providers.
BambooHR highlights:
89 percent of their customers are SMBs
Delivering award-winning HR software to them for over 10 years
A simple implementation process to get you up and running smoothly
Human-centric support and superior customer care
Employee experience tools to better support your people
Save-as-you-grow pricing. The more you grow and hire, the more you save
---
Ultimate Kronos Group, otherwise known as UKG, is an HCM conglomerate that provides HR and payroll services to tens of thousands of companies worldwide. UKG is a cloud-based, technology driven company whose goal is to improve efficiency, ensure compliance, and reduce manual processes and complexity when it comes to payroll. UKG's reputation, dedication to technology and support, and secure platform is why they top our list of best payroll software providers.
UKG highlights:
Control, run, and automate payroll in ways that match your organization's needs
Support keeping up with compliance and add targeted services to set you up for success
Provide instant access anywhere to pay information and projections, and monitor trends like pay equity and fairness
Leverage 24×7 support, rapid response, flexible support options, and more, all included with your subscription
Call and connect to their support team for answers to urgent questions, without submitting a ticket
---
SentricHR began as a full-service payroll provider in 1994 and has grown to incorporate all aspects of HR software. What sets them apart is they are a client focused company that is supported by real people who understand not just what you need, but who you are. As an award-winning payroll software provider with over 26 years of experience, SentricHR joins our list of best payroll software for 2023.
SentricHR Highlights:
Infrastructure and data are maintained in data centers that are SSAE 18, SOC 2 Type II, ISO/IEC 27001:2013, HIPAA, and PCI compliant
Dedicated Cybersecurity Team
Support experts and resources are always within reach
Product experts conduct ongoing live training programs
Personal implementation lead who configures your solution to meet your unique business needs and goals
Managers and employees also have access to the Help Center, with resources specifically tailored for their experience with the software
---
APS Payroll, also known as Automatic Payroll Systems, is a payroll software provider that provides cloud-based payroll and human resources software for mid-sized businesses. An all-in-one payroll and HR platform, APS designs their technology to make workforce management easier. APS is an intuitive, easy to use payroll platform that allows companies to spend less time correcting errors and more time focusing on strategic workforce tasks.
APS Highlights:
Automatic error checking captures any administrative issues so you can fix them before processing payroll.
Make one-time adjustments as needed, pause deductions, and even preview gross to net totals
Import timekeeping data for payroll processing or export payroll data to other systems
Set gross wage limits, utilize dual payroll release controls, and void payroll checks when needed
Increase efficiency with online access to payroll reports and pay stub history to get back time in your day
Eliminate manual processes by automating payroll and time tracking in a unified cloud-based payroll solution
---
Specializing in HR solutions for mid-sized businesses, Namely has been a leader in HR software and payroll solutions for companies with less that 1,000 employees. Founded in 2012, Namely was created as an HR platform as intuitive as social media, but powerful enough to support the complexity of today's workforce. In 2022, Namely won Excellence in Customer Service Award presented by Business Intelligence Group and a Silver Stevie® Award in recognition of their reimagined approach to customer service.
Namely Highlights:
Work with a dedicated Migration Consultant who will gather and transfer your current data to Namely.
Dedicated Service Pod that delivers solutions that span HR, Payroll, Benefits, and Time
Namely advocate ensures you get the most out of Namely's software and services through implementation and beyond
Dedicated payroll specialist who will process your payrolls, set up new state tax IDs, import pay data, and more
Don't waste importing employee hours, entering payroll adjustments, verifying wages/employment, or managing system configurations
---
If your company employs primarily hourly workers, Epay Systems for payroll is an excellent option. Epay Systems specializes in working with organization of all size that heavily employ hourly workers. Epay offers smarter solutions and expert services that help companies manage their hourly workforces, operate more effectively and become more efficient. They round out our list of best payroll software as a leader in hourly worker payroll solutions.
Epay Systems Highlights:
PrismHR software delivers world-class HR services to more than 80,000 organizations
Top tier data security & infrastructure that exceeds industry best practices
Process complex pay rules, multiple rates of pay, blended overtime and union dues
Serve up appropriate tax forms for new hires based on zip code, factoring in local taxes and reciprocity rules
Calculate adjustments/one-off deductions, additions, refunds, or overrides for retroactive benefits, garnishments and taxes
View gross-to-net pay and make adjustments in real time
---
How To Select The Best Payroll Software
You could begin by searching online. There are plenty of lists of top payroll software platforms out there. But popularity doesn't necessarily mean that it's the right system for your company. It's important to find the best payroll software for you or you could end up significantly slowing down your processes. To find the best payroll systems, follow these steps.
Step 1: List Your Needs
The first step in finding the best payroll system is to start by making a list of your needs. This should include a list of absolute must-haves. You'll need to find out exactly what your payroll pain points are and what features would help to alleviate them. Then, you should make a separate list of features that would be nice to have. They're not necessarily vital, but a payroll system that had those features in addition to the must-haves would be better for you than one that only had those vital features.
Step 2: Research Top Payroll Systems
Now that you have your lists of needs and wants, it's time to begin your research. The best way to do this is to use an online software match tool like the one Matchr offers. We've spent hundreds of hours researching and analyzing top payroll software so that you don't have to. Just input some information about your company and what your needs are and we'll match you with payroll vendors. This can help to radically reduce the amount of time you have to spend researching.
Step 3: Make a Top Payroll System Shortlist
Once you have a list of payroll vendors, it's important to narrow that list down. You won't have time to thoroughly try out and attend demonstrations of every system on your list if it's too long. This is where your list of wants will be useful. If all of the payroll systems on your list meet everything on your needs list, then you'll need to start eliminating platforms that don't also match your wants list.
Step 4: Schedule Demos and Free Trials
Once you have a shortlist, take advantage of the free trials that any of the vendors offer. It's important to see how the software works for you and your processes. You'll also want to schedule demos so that you can ask questions of the vendor. Trying it out for yourself is important in assessing the user-friendliness of the system. It's also important to learn more about the vendor's customer support.
Step 5: Get Employee Feedback
The staff members who run payroll will need to provide their feedback on the system. If it makes their job more difficult, then it's not the right system for you. You'll also want to get feedback from other employees as well if the system has an employee self-service portal. All employees may use the payroll system, so it's important to know that it is easy to learn and use.
Step 6: Choose the Best Payroll System
After you've thoroughly reviewed and tried out each payroll software platform on your shortlist, it's time for the final decision. Based on employee feedback and what you've learned in trials and demos, select the best payroll system from your list and then implement it.
Why Use a Top Payroll Software Solution?
The biggest reason that companies choose to use payroll software is the convenience. However, there are many other reasons why a company should use a payroll system.
Payroll Management
A payroll system gives companies complete flexibility and control over payroll management. The system can automatically calculate employee wages on a preset calendar (weekly, bi-monthly, monthly) so your payroll management employees don't have to do manual calculations. Once you set the system to your preferences, it can run on its own with minimal human intervention.
Time and Attendance Tracking
For any company that pays employees at an hourly rate, you need to know when and how long they are working to pay them accurately. Time and attendance tracking features also monitor time off, sick leaves, absences, overtime, and more. A payroll system that offers payroll management plus time and attendance tracking streamlines the process and makes payroll easier.
Taxes
A good payroll system should have built-in tax reporting capabilities. This ensures you are properly withholding taxes for your employees and complying with all state and federal tax laws. Additionally, since tax laws are frequently changing, most payroll systems will automatically update to new tax laws and requirements when they arise.
Additional Financial Management
A payroll system doesn't just help with regular paychecks. You can also have expense, benefit, and bonus management included in the system. Any compensation-related benefits that your company offers can be handled through a payroll system.
Payroll Tax
When you use a payroll system, it automatically calculates payroll taxes for you, including Social Security and Medicare. These taxes are a federal requirement and need to be correctly calculated for accuracy. A payroll system makes this process easier for your HR department.
Year-End Tax Forms
At the end of the year, your HR department needs to compile tax forms for every employee. These forms include information such as gross and net earnings, tax withholdings, and company tax numbers. With a payroll system, you can automatically create these forms, which makes it easier and faster to get them to your employees.
PTO Management
A good payroll system includes a PTO management feature. With PTO management, you can easily add earned time off to your employees' profiles as well as calculate how much PTO has been taken and how much is left. You also have the ability to approve or deny time-off requests within the payroll system.
Employee Self-Service
The employee self-service feature gives employees more access to their HR information. This information includes payroll details, schedules, employment benefits, and more. Additionally, employees can update their personal information, banking details for direct deposit, and request time off. When a payroll system includes employee self-service options, HR departments don't have to handle every interaction, freeing up their time for other company tasks.
What Makes a Good Payroll Software System?
The best payroll system is the ones that meet your company's needs while staying within budget. However, the goal of a payroll system is to streamline payroll processes and make them easier for you. These are some functions that make a good payroll system.
Easy to Use Payroll Software
A payroll system should make things easier for your HR department, employees, and the company as a whole. If the system is complicated to use or hard to navigate, it won't be efficient for your business. The best payroll systems are easy to use for everyone.
Available Support
As with any technology, problems can arise with payroll systems. However, a good payroll system has built-in tech support to resolve any problems that may happen. Your HR department already has enough to do with business-related tasks. They don't need to be trouble-shooting a payroll system on top of everything else. Find a payroll system that has great tech support available.
Payroll Document Management
Good payroll software should also have the option for document management. Documents are stored electronically within the software, keeping them secure and saving space in the office.
Some documents that can be stored in a payroll system include:
Benefits information
Tax forms
Employee compensation
FMLA reports
And more
Affordability
The best payroll software offers all the functionality you need at a price you can afford. These systems need to work for all business types and sizes, so they need to be affordable for everyone. Don't be afraid to compare multiple payroll systems to find one that fits your needs and your budget.
PTO Tracking
Payroll programs can — and should — offer PTO tracking capabilities. You can easily track how much PTO an employee has used and how much they have left at any time.
Reporting Features
A payroll system should offer a general overview of payroll data, including your budget, taxes, workers' compensation, and other information. Having this information makes it easier for HR professionals to better grasp trends and patterns within the company. The HR department can then work to improve operations based on the data they gain from these reports.
How to Choose the Best Payroll Software System
Many considerations go into choosing the best payroll software for your company. You should know what features you need, your budget for the software, and what factors will enhance your payroll processing procedure. Below are some considerations to think about when choosing a payroll system.
What Features Do You Need Most?
When choosing the best payroll system for your company, you need to think about the features you most need.
Different things affect the features you may need, including:
Number of employees
Company size
Employee benefits
Payment needs
Once you know which features work best for your company's needs, you can pick the best payroll system for your company.
What Cost Structures Can You Afford?
There are different types of payroll cost structures, depending on the base services and the additional features you choose. When you are comparing different payroll systems and the features they have, you can determine what you can afford based on what they offer.
There are other costs to consider, including:
Base fees
Training fees
Taxes and compliance fees
Pay run fees
Setup/implementation fees
Miscellaneous fees
Who Uses Payroll Systems?
Many people use payroll systems for various reasons. However, HR or accounting departments are the typical users of this type of software. This is because these departments usually handle all aspects of employee information, including wages and taxes, and need a system that streamlines the process.
Other payroll system users include:
Small businesses — Companies that have few employees and no dedicated HR or accounting department
Mid-size businesses — Companies with 50-100 employees who are working to move away from manual payroll processing
Large businesses — Companies with hundreds or even thousands of employees need streamlined payroll processing software to accommodate all of the payroll they need to run.
What Are the Different Types of Payroll Systems?
There are six different types of payroll systems available on the market today: free, paid, in-house, outsourced, on-premise, and cloud-based SaaS. Each system type has its benefits to help you get the best payroll system for your company. Take a look at the options below.
Free vs. Paid
Most free payroll software offers basic standard features such as automated payroll, automated taxes, and PTO tracking. Free options rarely — if ever — include additional features unless you pay for them, and may have restrictions for how often they can be used and for how many employees. While the software may be free, it will still cost your employees extra time to handle processes that the software doesn't cover. Consider this carefully when considering a free payroll system.
Paid payroll systems are the more common option, especially for midsize and large companies. You pay for a system that automates a variety of payroll processing functions as well as additional features that make payroll easier for your company. With the paid option, you also have additional benefits, including payroll protection, streamlined services, and lower costs and time commitments for in-house HR departments.
In-House
An in-house payroll system is ideal for small businesses, usually with 10 employees or fewer. You can use basic payroll software to handle easy, straightforward payroll processes, especially when you have a dedicated employee to run the system. This employee can manage the system, answer questions for other employees, and deal with any potential problems that may arise.
The payroll employee must stay up-to-date on payroll tax laws, tax withholdings, and filing procedures as well as any staffing changes and company procedures. In-house payroll processing carries a lower security risk and may be less expensive than other processing options.
Outsourced Payroll
If you can't use in-house payroll services due to your company size, outsourced payroll may be the right option for you. When you outsource payroll services, you are using a third-party company to handle administrative and compliance tasks surrounding employee payroll.
Many companies prefer payroll outsourcing since it saves time and money and ensures compliance without burdening HR departments with payroll tasks.
On-Premise vs. Cloud-Based SaaS
With an on-premise payroll system, the company is responsible for hosting the payroll software on its own servers. This option is ideal for companies with proficient IT teams as the software needs constant tweaking and operating surveillance, which can be overwhelming for smaller, less-experienced IT teams.
If you choose an on-premise payroll system, be prepared for:
Slightly increased costs due to hosting and operating your own server.
On-premise logins only; your employees won't be able to access the system outside of the office.
Time for maintenance since your IT team will be in charge of all system updates and upgrades.
When companies use cloud-based SaaS payroll services, there are documents or software to download since it is all contained in a remote server.
Cloud-based payroll options are a popular choice for many reasons, including:
Lower operating costs since the company doesn't host the server.
Accessible from anywhere as employees can log in to the system with their credentials.
Increased security because the cloud is harder to hack.
Remote system maintenance, meaning your IT team doesn't have to handle maintenance.
How Much Does a Payroll System Cost?
Payroll system costs vary greatly depending on which type of plan you choose. As you research the right payroll system for your company's needs, take notice of the payment options below to help you make the best decision.
Per Month, Per Employee
If you choose a cloud-based payroll system, you will likely pay on a per month, per employee basis. With this option, you pay monthly to access the cloud with an added fee based on how many employees are using the system.
Typically, the monthly fee to access the cloud is relatively low, but the overall cost will vary depending on the cost per employee and how many employees you have. This is a popular option since it is easily scalable as a company changes and grows.
Per Month
This is a monthly subscription plan where you pay for cloud access but can have an unlimited number of employees in the system. However, this plan generally has limited features and support. Smaller companies tend to choose the per month option if they have simple functionality and payroll needs.
Perpetual License
For in-house or on-premise payroll solutions, a perpetual license payment may be the ideal solution. A perpetual license is a one-time payment that gives companies access to basic payroll software for life. This option is usually more expensive since you are paying for the entire software upfront, but it also allows for better customization and system integration.
Additional Costs
There are other costs to consider, including:
Implementation — This includes adding current and new employees to the system as well as integrating with other solutions, including accounting, time and attendance, or HR services. Implementation may be included in the total cost of more expensive plans, but other vendors may charge an extra fee.
Maintenance — If you are using on-premise or in-house payroll software, you are responsible for the maintenance of the software. This includes regular updates and upgrades, which often cost extra when you handle the maintenance yourself.
Support — Most payroll systems come with basic, extremely limited support services. If you want — or need — more dedicated support, you need to be prepared to pay extra for it.
Need Help Choosing the Best Payroll Software for Your Business?
A payroll system is meant to make payroll processing easier, but finding the right software for your business can be difficult. At Matchr, we offer customized, hand-picked payroll system recommendations that fit your company's needs. These solutions are tailored to how your company functions and allow you to connect with payroll system providers who make payroll processing simple.
To find the best payroll system for your company, use Matchr's Software Match tool today.