Best Payroll Software for Beginners
Learn More
Paycor's intuitive, cloud-based software enables the management of all aspects of human resources, timekeeping, and payroll processing. It consists of cloud-based modules that can read more.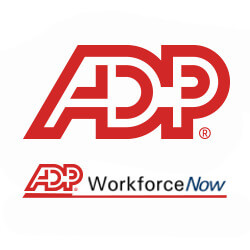 Learn More
ADP Workforce Now software is designed specifically to meet the needs of mid-sized businesses with a staff of between 50 and 999 employees. Workforce Now is an all-in-one payroll a read more.

Learn More
RUN Powered by ADP® is designed to meet the unique needs of small businesses with up to 50 employees. It simplifies payroll, HR processes, benefits, and taxes. RUN offers four pac read more.
The best payroll software for those who are new to using it is payroll software that is easy to use. Many payroll software vendors offer easy-to-use, intuitive user interfaces. Other vendors support beginners by offering high-quality customer support. Some vendors offer both. The following are payroll software platforms that are ideal for beginners.
Paycor
Paycor's payroll software uses a simplified, intuitive user interface that is easy for users of all levels of experience. The software includes time and attendance tracking modules as well as payroll, which makes running payroll faster, easier, and more accurate. The company also helps to support its clients by offering personalized customer support. Paycor offers training videos and webinars for customers to learn how to use their software. On top of that, their customer support services can help with anything from resetting passwords to conversations with specialists regarding a specific skillset.
Namely
Namely is highly configurable to your specific needs but also prides itself on how easy it is to use. Their payroll software can be set up in such a way that it works best for you and your payroll processes. On top of that, the company offers robust customer support as well as a community of users who can support each other.
Zenefits
Zenefits user interface is intuitive and easy for everyone, from HR staff to employees, to use. The software includes self-service portals for managers and for employees that enable them to easily manage their own data. It's also easy for HR professionals to navigate the software using their menus and intuitive screens. Zenefits also offers customers a dedicated team of advisors who help to manage their accounts and are available for contact via phone call or email.
ADP Workforce Now
ADP Workforce Now streamlines the entire payroll process so that it's easier for HR professionals to run. ADP's Workforce Now payroll software automates much of the payroll process and can even sync data from other systems and modules in order to reduce manual data entry. ADP Workforce Now makes it easy to add new hires directly from your talent pool. The payroll software also helps to automate the tax filing process.
EPAY
EPAY offers a full-service payroll system that can handle everything from running payroll to tax filing. The company's solutions should be able to handle even the most complicated payroll situations. These can include overtime, taxes, union dues, hourly wages, salaries, and more. Taxes are calculated automatically and the system also produces reports so that you can gain insights into how payroll is managed.
Vista by PDS
PDS advertises its Vista payroll software as powerful, yet functional. This payroll software combines ease of use and simplification without compromising on the features offered.  The software can be easily customized and personalized so that it can be used to best meet customers' payroll needs. The system can also be easily set up to sync with other software systems with the External Interfaces tool. This can also help to improve accuracy.
Looking for payroll solutions for a specific industry?