Farmers and agricultural businesses have vastly different payroll needs from businesses in other industries. Because of the seasonal nature of the industry, many employees may not be permanent. It's essential for payroll software for farmers and agricultural businesses to meet these unique needs.
Matchr's Top Pick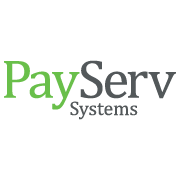 WorkforceTHRIVE HCM
By Payserv
Learn More
Workforce THRIVE HCM helps with the management of your Human Capital Management. . WorkforceThrive operates from a single, cloud-based database that brings Human Resources, Payroll read more.
Learn More
Paycor's intuitive, cloud-based software enables the management of all aspects of human resources, timekeeping, and payroll processing. It consists of cloud-based modules that can read more.
Tax Filing and Form 943
One of the major benefits of using payroll software is that automatic tax filing is often one of the features. This feature can be particularly beneficial to farmers and agricultural businesses that may have more complex tax needs than businesses in other industries. There are special forms that need to be filed, such as Form 943, which must be filed by anyone who employs farmworkers who are paid more than a certain amount, whether it's cash or non-cash wages. Some agricultural businesses may also have to file Form 941 if they also employ non-farm workers.
Employee Self-Service Portal
Online access to their own account information, past paystubs, and upcoming paychecks is a must for any agricultural worker. This is because of how many are seasonally employed. Some farmworkers may not stay nearby during the off-season when they're not working. They may still need access to their information, however. An online self-service portal would give anyone you've employed access to update their own data and view past and future paychecks, as well as W-2 and 1099 forms.
Adjustable Fees
Some payroll software vendors charge recurring fees based on the number of employees that a business has. For farmers and agricultural businesses, the number of current employees can vary depending on the season. It's important that any payroll software vendor be willing to charge a fee only for active employees rather than all if many of your farm workers are seasonal. This can save you money during the off-season. Look for payroll software that will not count inactive employees in your fee while allowing you to keep those employees in the system for the future.
Compensation Management
Direct deposit is a popular payment method for employees. However, it's not the only one. Plus, in the agricultural industry, not all employee pay is in cash. Farmworkers can be compensated in a number of different ways. A payroll system should be able to track and manage all types of worker compensation as well as how employees prefer to be paid. Some employees may need cash, others direct deposit, check, or a debit card. It's also important for payroll software to be able to process workers' compensation because agricultural work can be risky.
Employee Differentiation
Some agricultural businesses may have W-2 employees, 1099 independent contractors, and H-2A laborers. The payroll system needs to be able to differentiate between different types of employment and compensate accordingly. Taxes that must be withheld from paychecks may differ depending on the type of employee. Your payroll software should be able to automatically calculate these deductions and apply them appropriately.
Customer Support
Customer support from the vendor can play a major role in the utility of payroll software. For farmers and agricultural businesses that may have complex payroll situations, it's important to have access to vendor support to ask questions and learn from their expertise.
Looking for payroll solutions for a specific industry?