In the intricate world of government operations, efficient HR management is paramount. Explore our selection of top-tier HR and HRIS software solutions designed specifically for government agencies, ensuring transparency, compliance, and streamlined workflows.
Matchr's Top 2 Picks
Product
Deployment
Business Size
Payroll Management
Time Attendance
Benefits Administration
Core HR
Applicant Tracking
Product
BambooHR Software
Business Size
Small, Medium
Visit Website
Product
Paycor HCM
Business Size
Small, Medium
Visit Website
Product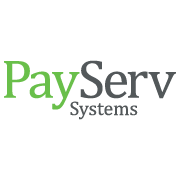 WorkforceTHRIVE HCM
Business Size
Small, Medium, Large
Visit Website
Product
Deployment
Business Size
BambooHR Software
Visit Website
Paycor HCM
Visit Website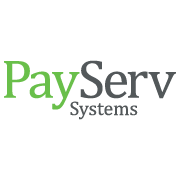 WorkforceTHRIVE HCM
Visit Website
Match's Top 6 Best HRIS Software Recommendations for Government Agencies in 2023
Paycor HCM
Paycor HCM is a cloud-based HR system accessible from anywhere you might be working. The software is designed to have an intuitive user interface so that it's easy to use. Paycor HCM is meant for small or medium-sized organizations and includes features for managing all HR processes, including payroll and other HR tasks.
Pros and Cons of Paycor HCM
Pros of Paycor HCM:
Interface is user-friendly
Saves clients time and money
Easy to keep information up-to-date
Employees can see their own pay information
Cons of Paycor HCM:
Customer support
Reports
No visual personalization tools
Vista
Vista is an all-in-one HR software solution for organizations and agencies of all sizes. Vista's software platform includes features for core HR processes as well as those for recruiting, onboarding, benefits management, and more. There's also an employee self-service portal.
Pros and Cons of Vista
Pros of Vista:
User-friendly
Easy to learn
Good customer service
User interface is intuitive
Features are customizable
Cons of Vista:
Some limited features
Some slow features
Module technicalities
BambooHR Software
BambooHR software is an HR software platform designed to meet the unique needs of small and medium-sized organizations. It's all online, so it's accessible from anywhere and can also be easily customized to adjust to clients' individual needs.
Pros and Cons of BambooHR Software
Pros of BambooHR Software:
Integrates with other software
Features are customizable
Payroll
Onboarding processes
Time management
Cons of BambooHR:
Some modules aren't customizable
Time tracking
Not robust
Imprecise search
ADP Vantage HCM
ADP Vantage HCM is designed in particular for medium or large organizations. The software is all-in-one and so includes a range of features to handle core HR processes and functions. ADP is known for its customer support, which is available for clients to contact with any questions or support needs they might have.
Pros and Cons of ADP Vantage HCM
Pros of ADP Vantage HCM:
Features are customizable
Reports
Payroll
Robust security
Cons of ADP Vantage HCM:
Tricky setup sections
Some features could be more user-friendly
The support team needs to be more knowledgeable
ADP Workforce Now
ADP Workforce Now is also by ADP, but is meant for smaller or medium-sized organizations. It's also an all-in-one platform and can scale with your organization as its needs grow and change over time.
Pros and Cons of ADP Workforce Now
Pros of ADP Workforce Now:
Payroll dashboard
Performance dashboard
Payroll processing
Organization
Time off tracking
Cons of ADP Workforce Now:
Mobile app
Customer service
User-friendliness
Reporting
Run Powered by ADP
Run Powered by ADP is ADP's small organization software, designed specifically to meet the needs of those with fewer than 50 employees. There are four modules from which you can choose, depending on your needs: Essential Payroll, Enhanced Payroll, Complete Payroll & HR, and HR Pro.
Pros and Cons of Run Powered by ADP
Pros of Run Powered by ADP:
Customer support
User-friendly
Tax features
Software organization
Cons of Run Powered by ADP:
Plan prices
Reporting
Integration with other systems
Benefits of Government HR Software
Communities count on government agencies to be capable of effectively handling important needs. Government agencies are held to a higher standard than most organizations and are expected to be sufficiently staffed and able to respond to even the most extreme emergency situations at a moment's notice.
With these expectations in place, it's critical that government agencies have equally high standards in place for their human resources management systems. HR software can help government agencies and offices to manage their people and information proficiently so that they are able to respond to situations and improve the communities they serve.
Hire for Success
Most government agencies require employees to reach certain education levels and have years of experience to qualify for positions. Upon qualification, candidates must usually pass rigorous screenings and attend several interviews. While government employees must prove to be capable of fulfilling the requirements of their positions, government agencies must also hire quickly and plan well, as vacancies can mire processes and create complications.
HR software can help government agencies quickly sort through a large number of applications in order to identify the top candidates. Recruitment functionality often simplifies screening processes, performing some tasks automatically and filing all results in candidate profiles. Succession planning features can also help agencies to plan ahead and rely on internal promotions to mitigate future vacancies.
Track and Increase Retention Rates
Reporting features can help agencies keep track of retention rates so that steps can be taken to increase satisfaction and retain the best and brightest employees. High retention can help any company to save costs and operate more efficiently but can be especially helpful for government agencies where past policies and situations may be relevant in influencing current issues.
Recognize and Reward Great Performance
HR software can be used to implement and manage learning and achievement initiatives, recognize great performance in a public way, and reward employees for going above and beyond. The actions of government employees can have a long-lasting and resounding impact, so it's important to continuously inspire high performance. Since some actions require extreme effort or courage, it's also essential that employees feel appreciation in equal measure for their efforts.
Facilitate Communication and Engagement
Digital communication options can speed communication and help to foster engagement, not just among government employees, but among area residents as well. Having an effective solution for relaying important information about changes being made, relief efforts being administered following a disaster, and other important community issues can be refreshing for community members and government employees.
Choosing an HR Software Solution for Government Agencies
There are several HR software solutions designed specifically for government agencies. Since government agencies don't all operate the same way or perform the same functions, however, it's important to select the solution that will best fit the unique needs of the office. Consider how the organization hires, which community issues the office is expected to handle, and the general feel of the office culture when selecting software.
Consulting HR software vendor matching experts may save time and effort when selecting an HRIS or other software. Vendor matching professionals can supply information to assist with decision-making and recommend a short list of top matches.
What is the best payroll software for government employees?
The best payroll software for government employees is one that is able to meet the unique needs of government agencies. These top payroll software platforms include Paycor HCM, BambooHR, Vista, ADP Vantage HCM, ADP Workforce Now, Run Powered by ADP, and more. Which will best suit your needs depends on those needs and the size of your organization.
How can you choose HR software for government agencies?
The search for the right HR software can be a long, time-consuming process. The best way to choose the right software for you is to use a software match tool like Matchr's free Software Match Tool. All you have to do is answer a few questions about your organization and your needs and the tool will provide you with a list of software matches.
What is the difference between HRIS and HRM?
HRM stands for human resources management and is the process of managing HR functions like recruitment, employee engagement, payroll processing, benefits management, training, succession management, and more. An HRIS is a human resources information system, which is an HR software that can help simplify processes, as well as reduce the risk of errors.
What is HR in government?
Government agencies do have different HR needs than other types of organizations, but HR for the government is still similar in function. In government, HR handles recruitment and hiring, payroll, benefits management, training and employee development, and more.
Find the right software match!
Get matched for free with top HRIS software.
Looking for HRIS solutions for a specific industry?