Restaurants have a unique and complex culture that does not exactly parallel any other type of workplace and finding the best HRIS software for restaurants is no different. The intricacies of the restaurant culture are magnified further when the restaurant expands to become a chain. These particularities may make it seem that a HRIS would not fit or help as much with managing a restaurant chain, but this could not be further from the truth.
Matchr's Top 2 Picks
Product
Deployment
Business Size
Payroll Management
Time Attendance
Benefits Administration
Core HR
Applicant Tracking
Product
BambooHR Software
Business Size
Small, Medium
Visit Website
Product
Paycor HCM
Business Size
Small, Medium
Visit Website
Product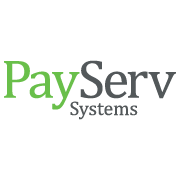 WorkforceTHRIVE HCM
Business Size
Small, Medium, Large
Visit Website
Product
Deployment
Business Size
BambooHR Software
Visit Website
Paycor HCM
Visit Website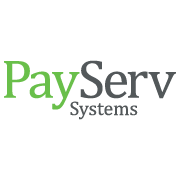 WorkforceTHRIVE HCM
Visit Website
Roles and Responsibilities of HR in a Restaurant
HR plays an important role in the restaurant business. Restaurant HR functions are what bring on new employees, manage payroll, make sure the restaurant is compliant with regulations, train employees, and more. Because of this, HR in restaurants has an essential part in the running of a restaurant, whether it's a single location or a chain.
Hiring and Recruiting
Having the right people working in the right positions in your restaurant is vital for its success. Human resources in restaurants is responsible for hiring and recruiting employees for each position. This includes advertising any vacant positions, interviewing, and processing the paperwork to hire new staff.
Employee Onboarding
After staff members have been hired, HR is responsible for the onboarding process. This process includes filling out hiring paperwork and introducing the employee to their job. Onboarding should include orientation, training, and an introduction to the restaurant's service standards so the employees know how to meet the organization's expectations and can succeed at their jobs.
Workplace Safety
In a restaurant, there are a lot of potential dangers. These can range from hot cooktops that can burn to spills that risk employees slipping and falling. HR is responsible for ensuring that all staff members have a safe workplace. This includes resolving workplace disputes between employees and ensuring that equipment is safe to use and that precautions are taken where necessary to avoid accidents.
Payroll and Benefits
HR is responsible not only for payroll but also for setting wages in order to remain competitive in the market. Top employees will be attracted to higher wages, so HR must create a strategy for payroll that will balance between saving the restaurant money and ensuring that the restaurant can attract top talent. HR also is responsible for managing employee benefits and open enrollment.
Legal Compliance
Another HR responsibility is ensuring that the restaurant is compliant with all applicable laws and regulations. This includes the Fair Labor Standards Act, which is a federal law enacted to handle overtime pay and minimum wage. There are some restaurants that struggle to remain compliant with the FLSA because of low wages for their workers or because of long hours worked. HR must ensure that your restaurant is compliant not only with the FLSA but also with any state regulations.
Certifications
In order to serve alcoholic beverages to customers, employees must be TIPS-certified. This certification indicates that the employee is able to responsibly serve alcohol to customers and also to recognize when a customer has reached their consumption limit. This is important because the restaurant could be held liable for over-serving alcohol to customers. HR is responsible for ensuring that any employees that are serving alcohol are TIPS-certified.
Manager Training
Managers may be responsible for training servers and other staff members, but HR is responsible for training managers. There are some HR functions that management can handle with proper training instead of having to involve HR. These functions include employee performance issues, employee concerns, suggestions, and relations between employees.
HR Challenges for Restaurants
While HR roles and responsibilities may be similar across a variety of different fields of business, there are some HR challenges that are specific to restaurants. These HR problems can cause a restaurant to struggle and, in some cases, even fail. Restaurant owners and managers may be busy and stretched thin trying to manage the restaurant, but these challenges are important to address.
High Turnover
High turnover is a major problem in the restaurant industry. It's also the biggest problem for many restaurants. The restaurant industry has one of the highest turnover rates of any industry. In 2015, the average turnover rate for restaurants was 72%. It's important for a restaurant to retain skilled employees. To do this, restaurants must not only ensure that they're hiring the right people but also that wages are competitive. If wages are too low, employees will seek out better opportunities elsewhere.
Safety and Risk Management
A restaurant can be a dangerous place. Because food is prepared and handled, there's a risk of kitchen accidents, fires, spills, and more that could potentially harm employees and customers alike. It's important for restaurants to stay on top of sanitation and safety for both their employees and their customers. Regular training can help ensure that employees are up-to-date on the latest safety programs, which can help reduce costs for your restaurant.
Complicated Payroll
Payroll for a restaurant can be complicated. Employees are expected to earn tips, which are reported differently from standard wages. If a restaurant has locations in different states or even different countries, taxes and regulations will differ for each location as well.
Workplace Harassment
Curbing workplace harassment is part of providing a safe working environment for your staff. Harassment, especially sexual harassment, is, unfortunately, a common issue in the restaurant industry. Whether harassment comes from coworkers or from customers, it's important for restaurants to stop it from happening. Employees will feel much safer, which can help reduce turnover. It's the restaurant's responsibility to protect its employees and no one should have to deal with harassment as part of their job.
Fair Labor Standards Act Compliance
For some restaurants, complying with the FLSA can be a challenge. The Fair Labor Standards Act is the legislation that deals with overtime pay and with the minimum wage. The minimum wage for a restaurant worker may be lower than the federal standard because of the expectation that they'll receive tips. However, it's important for restaurants to ensure that they're not violating the FLSA with wages that are too low or by having employees work too many hours.
Employee Training
The restaurant industry is a busy one. This means that when employees are hired, they need to be able to perform right away. Training does take time, however, so it's important that the training is structured so that employees learn the most important aspects of their job first so that they can begin serving customers straight away. Additional training can be provided over time.
Benefits of Using HR Software in Restaurants
HRIS software for restaurants can help to break down and simplify many of the things that make managing a restaurant chain difficult. Restaurant payroll software can also help to bring greater consistency to the workplace and empower employees. Some of the largest and most successful restaurant chains have already implemented HRIS solutions that have helped to support growth and improve company culture.
Simplifies Scheduling
One of the most difficult parts of running a restaurant chain is scheduling. Labor is often the single greatest expense for a restaurant chain. Scheduling strategically so that labor is kept as low as possible while customer service is as high quality as possible in every single restaurant is a tricky task that must be perfected in order for the chain to be profitable and popular.
A HRIS can make scheduling tasks much easier for managers by using financial data to identify labor needs and lining this information up with employee availability. Managers can copy and paste past schedules, make changes as needed to fit current situations, and set rules according to company-specific needs. Having a great scheduler in place in a HRIS can dramatically reduce time spent making schedules and time spent transferring information over to payroll systems.
Empowers Employees
Having a range of schedules is not only difficult for managers, it is difficult for employees and can lead to errors and missed shifts when employees' schedules change frequently. A HRIS that makes it possible for employees to view their schedules online, make time-off requests, and view approvals reduces the potential for errors and miscommunications. When employees can also view their personal information, electronically sign up for benefits, and manage development through the HRIS, it creates a more empowered company culture.
Optimizes Recruiting and Onboarding
Recruiting and onboarding can be difficult and labor-consuming for both managers and employees when done the old fashioned way. HRIS solutions can sift through hundreds of electronic applications as they come in, flagging applications with certain desirable qualifications and keeping all applications neatly stored for legal purposes.
When it comes time to onboard, HRIS can transfer employee information from applications into employee files with a few clicks. Employees can also submit needed materials and go through orientation online instead of coming into the restaurant. This helps to save manager labor and allows employees to really focus on the materials at their own pace.
Assists with Compliance
When manual systems are used to keep restaurant records, it can be very difficult to keep all information organized and accessible for compliance purposes. The fast-paced nature of restaurants can cause paperwork to become misplaced, forgotten, or even damaged. HRIS solutions keep all information in one place, produce reports on demand, and continually update information regarding compliance needs.
Is your restaurant in need of a HRIS to manage your HR processes? Let us help you find the right software for your business. Visit our Software Match page to start your search.
Looking for HRIS solutions for a specific industry?