Churches exist to bring peace and light to parishioners' lives while honoring a higher power. The cause is noble, but the operation takes a lot of work and dedicated staff to keep running. HR software can help you manage your church staff most effectively so that you can spend your time striving towards your goals and mobilizing your staff to reach more people.
Matchr's Top 2 Picks
BambooHR Software
By BambooHR
Learn More
BambooHR is a comprehensive, online core HRIS/HRMS software solution that streamlines and centralizes employee information into a single database with instant, real-time alerts and read more.
Learn More
Paycor's intuitive, cloud-based software enables the management of all aspects of human resources, timekeeping, and payroll processing. It consists of cloud-based modules that can read more.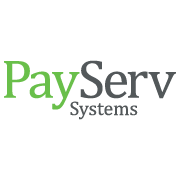 WorkforceTHRIVE HCM
By Payserv
Learn More
Workforce THRIVE HCM helps with the management of your Human Capital Management. . WorkforceThrive operates from a single, cloud-based database that brings Human Resources, Payroll read more.
Employee Satisfaction
Church employees are often highly dedicated to the mission of the organization in which they are employed. While this means they are likely to be loyal from the start, it also means that they have high expectations when it comes to their experience working for the church. HR software can help you to communicate with your staff through messaging, allow them to access their own information through self service, and tap into a library of information about your church and cause.
Performance Appraisals
Employees must know where they stand to be able to succeed. Performance appraisals can provide your employees with insights into how effective their work styles are, so that they know what is working and what isn't. HR software generally comes standard with performance appraisal templates, as well as innovative features like 360 degree reviews and self assessments that can help you show your employees how best to proceed.
Managing Compensation
Competitive pay is a must; your employees need to feel valued and comfortable with their salary. HR and payroll software can be used to help you track hours and distribute pay accurately and promptly. HR software can also be used to formulate compensation strategies based on merit and performance, so that you never have to guess when it's time for an employee to get a raise.
Reporting and Compliance
Churches must abide by very specific laws that may vary according to state or locale. HR software compiles reports and provides information about compliance that can help administrators stay up to date. This can help churches avoid fees and penalties, while establishing a system for reporting that will keep things organized.
Additionally, churches can use analytics and reporting to spot patterns and figure out how to make improvements within the church structure and staff. Improvements in systems management means that your operation can operate most effectively. While this may mean profits for most organizations, it may mean more people reached or the ability to reach out beyond your locality.
Recruitment and Staffing
Church staff members must be extremely trustworthy and skilled. Background checks are critical to ensuring your church's reputation and keeping the people that have faith in your church safe. HR software can link with third party software to perform background checks and screen tests, keeping the information on file and organized.
HR software can also help you to post job advertisements to the right places and vet potential candidates. Staffing shortages are a reality everywhere right now; recruitment software can help you to keep your church adequately staffed so that you can achieve your goals.
If HR software sounds right for your church, we can help you select your very best option. Visit our software match page today to get started.
Looking for HRIS solutions for a specific industry?