Consulting firms aren't quite like any other business. More than most other industries, consulting firms rely on the brains and talents of their employees to make the business successful. Consultants must also be reliable, flexible, and able to think on their feet.
The nuts and bolts of consulting don't happen in the home office of the firm. This means consultants have to be mobile and able to stay in communication while on the go. HR software can help consultants and consulting firms to operate most effectively.
Matchr's Top 2 Picks
BambooHR Software
By BambooHR
Learn More
BambooHR is a comprehensive, online core HRIS/HRMS software solution that streamlines and centralizes employee information into a single database with instant, real-time alerts and read more.
Learn More
Paycor's intuitive, cloud-based software enables the management of all aspects of human resources, timekeeping, and payroll processing. It consists of cloud-based modules that can read more.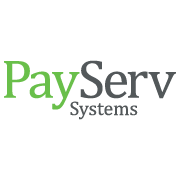 WorkforceTHRIVE HCM
By Payserv
Learn More
Workforce THRIVE HCM helps with the management of your Human Capital Management. . WorkforceThrive operates from a single, cloud-based database that brings Human Resources, Payroll read more.
Onboard and Train Autonomously
It's important for firms to know that consultants can function autonomously. Allowing new consultants to onboard and train using HR software is a good first test to see how well a new hire completes their given tasks and navigates unfamiliar territory. It also saves HR professionals time while ensuring that necessary steps are taken to document a new employee.
Linking HR software into learning management systems helps firms keep track of training as it is completed, creating a record. Software may also be used to log certifications.
Communicate and Collaborate Digitally
Consulting teams should be on the same page, even when working with clients in different locations or on different projects. HR software messaging options and collaboration tools can help team members to keep track of one another's' progress, share files, and communicate efficiently.
Set Goals and Assign Tasks
When consultants are on the move and wrapped up in different projects, it can be tough to keep them on task. However, it might be necessary for them to complete certain steps or to update their skills with continuous training. HR software can be used to assign tasks and set goals so that consultants are aware of expectations and managers don't have to chase down their teams to have protocols followed.
This establishes a foundation of trust and accountability. Micromanaging becomes unnecessary, consultants simply complete assignments as indicated and the software tracks the progress.
Review Performance and Share Metrics
The numbers talk when it comes to consulting effectiveness and client satisfaction. It's important for managers to be able to share measurable results with individuals and teams so that consultants can alter their tactics and learn from past projects. HR software can be used to display reports in easily viewable fashions, showing how these performance indicators relate to the grand scheme and how individuals measure up.
If desired, firms can use performance indicators and performance review scorecards to determine merit increases in salary. By establishing a system and consistently using it to assess raises, commissions, and bonuses, firms may culture an image of fairness with their workers and the public. This can mitigate dissatisfaction and prevent accusations of unfairness or favoritism.
HR software can help consulting firms with many aspects of the business, allowing consultants to function independently and keeping the many moving pieces of the business organized. Due to the structure of consulting firms, however, not all HR software will fit properly.
If you would like to implement HR software in your firm, but aren't sure where to start, visit our vendor matching page and let us give you a hand.
Looking for HRIS solutions for a specific industry?