Best Payroll Software for Self Employed
Learn More
Paycor's intuitive, cloud-based software enables the management of all aspects of human resources, timekeeping, and payroll processing. It consists of cloud-based modules that can read more.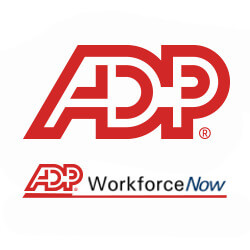 Learn More
ADP Workforce Now software is designed specifically to meet the needs of mid-sized businesses with a staff of between 50 and 999 employees. Workforce Now is an all-in-one payroll a read more.

Learn More
RUN Powered by ADP® is designed to meet the unique needs of small businesses with up to 50 employees. It simplifies payroll, HR processes, benefits, and taxes. RUN offers four pac read more.
If you're self-employed, payroll and taxes can be complicated. There are invoices to handle, freelance taxes to be paid and, in some cases, employees to pay. Payroll software isn't just for businesses. It can also offer features that can help the self-employed manage their payroll, invoices, and taxes.
Tax Filing
Filing taxes while self-employed can be more complicated than doing so as an employee. Not only do you have to pay the employee portion of the taxes, but you also have to pay the employer portion. There are estimated taxes owed throughout the year. If you have staff, then there may be taxes for them as well, depending on whether they're contractors or employees. Many payroll software programs can automatically file taxes for you as well as calculate how much you owe. This can help the self-employed with everything from actual tax filing to the estimated taxes that are owed approximately quarterly.
Invoicing
Self-employed individuals typically receive payment by invoicing their clients for work done. Payroll software may be able to handle invoicing functions for you. If your payroll software doesn't offer billing or invoicing features, then it should be able to sync with another system that does so that the amounts invoiced can be automatically added into the payroll software for easier payroll processing and tax filing. Invoicing features can help the self-employed to keep track of invoices from many different clients and automatically use that data in payroll.
Time Tracking and Attendance
Some self-employed people charge hourly rates. You may also have employees whom you pay hourly. If this is the case, then payroll software with time tracking and attendance features is a must for you. Payroll software should include this feature so that tracked time can automatically be used to calculate payroll and taxes. Some payroll software may instead offer the ability to sync to separate time and attendance software.
Receipt Tracking
It's also important for people who are self-employed to keep track of receipts. There are many items that are purchased for work purposes that can be deducted from your taxes. Keeping track of all of those with receipt tracking will make filing taxes automatically much easier for those who are self-employed.
Software Synchronization
Not all payroll software is going to offer the same features. There are some needs that the self-employed may have that not every payroll software is going to include. That doesn't mean a specific payroll software isn't the right fit for you, however. Payroll software that can sync with other software that you may already use and prefer can automatically use the data from those systems. For example, if you have invoicing or time tracking software, a payroll software system should be able to pull data from those in order to calculate your payroll and your taxes.
Reporting
Payroll software can generate reports that help to provide insights into your payroll. As someone who is self-employed, you can use these insights to make financial planning and budgeting decisions.
Looking for payroll solutions for a specific industry?