Hiring a payroll specialist can help you keep your payroll processing in-house, while providing some reassurance that payroll will be processed correctly. Payroll specialists can stay on top of new legislation, monitor your practices to ensure compliance with laws, and ensure that the systems in place for calculating payroll and taxes are working.
Our 2023 Preferred HR Software Partners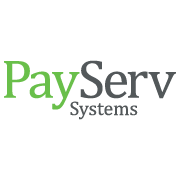 WorkforceTHRIVE HCM
By Payserv
Visit Website
Via Payserv's secure website
Suitable Company Sizes
Small, Medium, Large
Support Available
Android, IOS, Web Browser, Windows
Visit Website
Via Paycor's secure website
Suitable Company Sizes
Small, Medium
Support Available
Android, IOS, Web Browser, Windows
Payroll Specialist Responsibilities
Payroll specialists are in charge of maintaining data affecting payroll, such as tax status, deductions, insurance, and changes in hourly rate. They are responsible for calculating payroll, specifying withholdings, and paying employees on time. If there are questions, discrepancies, or errors, payroll specialists are responsible for finding solutions.
Qualifications and Characteristics
To be a payroll specialist, a person must be very good with math and experienced with how payroll should work. They must be able to adapt to changing laws quickly and communicate with many different people regarding changes, payroll issues, requirements, and any other elements of payroll that will affect other departments. Payroll specialists must also be able to anticipate needs, like running payroll early so that a holiday doesn't delay payday.
Additionally, payroll specialists should be able to work with payroll software and other types of human resources software. These tools can be useful in automating many aspects of payroll. However, payroll specialists may need to recognize errors or system glitches and react quickly to prevent these issues from affecting employees or companies.
Certifications and Training
Most companies don't require education beyond a high school diploma for a payroll specialists, on-the-job training is common. However, there are two certifications offered by the American Payroll Association:  Fundamental Payroll Certification (FPC) and Certified Payroll Professional (CPP). Requiring these certifications can help you to ensure that your payroll specialists have certain knowledge.
It may be helpful to hire a payroll specialist that has experience with whatever payroll or human resources software you are currently using. However, if the candidate pool is small, it may be beneficial to consider candidates that have experience with some type of software, but not necessarily your particular solution. No matter what qualifications a payroll specialist is hired on with, it's important to offer continuous education to keep them up to date with changes in law and processes.
Wages for Payroll Specialists
Payroll specialists in the United States make an average of $19.59 per hour, according to Indeed.com. Since this is a broad category, however, salary may differ depending on the exact title (payroll clerk, senior payroll manager, etc.) and the size and location of the company. Different areas may pay more or less and different positions under the category of payroll specialist may require more experience or specific knowledge that warrants higher pay.
If you are just considering adding a payroll specialist position to your employ, it's important to pay competitively and offer a career path for continuing education and promotion. You may wish to do some research in your area and figure out exactly what you will require of the payroll specialist ahead of time. If you wish to invest in new payroll software before hiring a payroll specialist, let us help.
Sources: