Our 2023 Preferred HR Software Partners
Visit Website
Via Paycor's secure website
Suitable Company Sizes
Small, Medium
Support Available
Android, IOS, Web Browser, Windows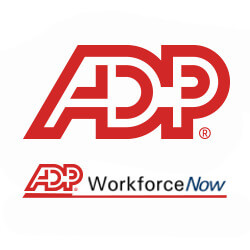 Visit Website
Via ADP's secure website
Suitable Company Sizes
Small, Medium, Large
Support Available
Android, IOS, Web Browser, Windows

Run Powered by ADP
By ADP
Visit Website
Via ADP's secure website
Suitable Company Sizes
Small, Medium, Large
Support Available
Android, IOS, Web Browser, Windows
If you're in the market for payroll software and have been researching your options, you may have run across open source payroll software. Open source payroll software is among the different types of payroll software available. Open-source software offers a lot of benefits to those who are able to use it. However, it's not necessarily the right choice for every company.
What Is Open Source Payroll Software?
Open-source software is any software that has its source code available under a license that allows others to use and change that code for any reason. Companies can usually download open-source payroll software source code for free or for a very low cost. That software can then be modified and customized by developers as desired until the payroll system meets the needs of your company.
Low-Cost Payroll Software
There are no upfront costs to use, change, or even to distribute open-source software. This low start-up cost makes open-source payroll software extremely attractive to many, especially given the ongoing monthly costs or high initial investment that may exist for commercial payroll software. There are also typically very minimal, if any, ongoing maintenance costs, as most open-source software, including open source payroll software, is free or low-cost to license.
Freedom to Customize the Software
One of the most attractive benefits of open-source software is that its licensing allows the source code to be modified however you want. The only limitation on how you can customize open-source software is the capabilities of your company's developers. This also means that if there are bugs or glitches in the software, you don't have to wait for the vendor to fix them. Your in-house development team can address them as soon as they're noticed. Plus, there aren't the same limitations that commercial software may have. With open source payroll software, you can have as many users and features as you want without needing to pay additional fees to a vendor.
Development Expertise Required
The reason that many companies choose not to go the open-source route, despite the low costs, is because open-source is best for companies that have in-house development teams. This is because, unlike commercial software, open-source software isn't necessarily ready to use as-is. A lot of development time and resources may be required to develop the software into something that suits the company's needs. For companies with these resources, however, there are many benefits to open-source software.