When it comes to payroll software, companies have two options. They can keep their payroll software in-house and manage everything themselves. Alternatively, they can choose to outsource their payroll processes to another company instead. Both options have advantages and disadvantages and companies need to consider which option is best for them.
Our 2023 Preferred HR Software Partners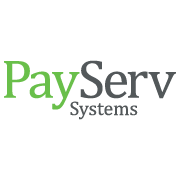 WorkforceTHRIVE HCM
By Payserv
Visit Website
Via Payserv's secure website
Suitable Company Sizes
Small, Medium, Large
Support Available
Android, IOS, Web Browser, Windows
Visit Website
Via Paycor's secure website
Suitable Company Sizes
Small, Medium
Support Available
Android, IOS, Web Browser, Windows
What Is Outsourced Payroll Software?
Outsourced payroll software is when a company's payroll processes are run by a separate company that has been hired to perform that job. The exact payroll services that are offered by that third-party company depend on the company, but may include tax filing on top of the compliance and administrative tasks that are normally associated with running payroll. As with any type of payroll software, there are both pros and cons to outsourcing your payroll software.
Access to Payroll Experts
One of the major benefits of using outsourced payroll software is that your payroll will be processed by a third-party company whose expertise is in processing payroll. While your company's area of expertise is in your own industry rather than in payroll, outsourcing payroll entrusts the process to a company specializing in payroll processing. This can help to ensure payroll compliance and accuracy. This may be especially important for businesses that either don't have a dedicated HR department or are new enough to not have a lot of experience with payroll.
Outsourcing payroll can help businesses to prioritize their own core business functions, customers, and products or services.
Faster Payroll Processing
Payroll can be time-consuming. Kept in-house, that's work your HR staff have to do that takes them away from other tasks. If payroll is outsourced instead, then that's much less time that any of your employees need to be spending on payroll processes. The vast majority of payroll-related tasks will be handled by the external company instead, which was hired for that purpose.
Reduced Payroll Costs
For smaller or medium-sized businesses, outsourcing payroll can save money. Often, it's the larger companies that can afford to have dedicated departments to manage payroll processing. Not all companies have the budget to maintain that expertise in-house. For these companies, paying to use outsourced payroll software instead can save money on costly errors as well. Additionally, cost savings can come from companies not having to reallocate other resources to payroll.
Less Control Over Payroll Processing
A disadvantage to outsourcing payroll is that you don't maintain as much control over payroll and how it's processed. The company actually processing the payroll will do so their own way and your company may have to adjust to it. Keeping payroll in-house gives you greater control over how payroll is processed. You also maintain control over the quality assurance part of payroll processing. When payroll is outsourced, you have to trust the company providing that service to ensure quality assurance.
Data Security Concerns
Some companies may have concerns about their data security. Keeping payroll in-house is one way to ensure that data is kept secure. However, companies that offer payroll outsourcing services are aware of any security risks and know how to keep their customers' data secure.