HRIS implementation is a pivotal process that is often downplayed in the grand scheme of transitioning to using a new system. A common blunder is underestimating how much time is required to implement the new system and get employees well acquainted with it for daily functions.
To ensure implementation success, companies should speak to the vendor about the average amount of time typically devoted to implementing their system. The provided timeframe should then be used as a guideline to develop a timeline for implementation steps. Most systems take about six to eight weeks to implement, if all steps are given proper attention.
Our 2023 Preferred HR Software Partners
BambooHR Software
By BambooHR
Visit Website
Via BambooHR's secure website
Suitable Company Sizes
Small, Medium
Support Available
Android, IOS, Web Browser, Windows
Visit Website
Via Paycor's secure website
Suitable Company Sizes
Small, Medium
Support Available
Android, IOS, Web Browser, Windows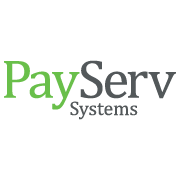 WorkforceTHRIVE HCM
By Payserv
Visit Website
Via Payserv's secure website
Suitable Company Sizes
Small, Medium, Large
Support Available
Android, IOS, Web Browser, Windows
Research and Discovery Phase
The first phase of HRIS implementation involves research and much discovery. During this week to two-week period, all business processes should be audited and top managers and HR professionals should decide what must be done to automate the desired processes. Meanwhile, a timeline for each subsequent step should be established.
Installation Phase
The installation phase should not take long, certainly no more than a few days. This phase may require the expertise of a consultant or in-house IT professional, or may require a compilation of their work. Some products may require specific skill sets and knowledge for proper installation, and should be discussed with the vendor to avoid wasting time.
Data Conversion Phase
Data conversion can take days or weeks for completion, depending on the ease of data conversion in the new system, the compatibility of old systems with new, and how much data needs to be manually entered. If all information must be entered manually, certain employees should be assigned these specific tasks. Regular tasks are best handled by other employees and managers during this time.
Configuration, Review, and Testing Phase
At some point before, during, or after the data conversion phase, the HRIS dashboards should be configured to best fit the needs of the company and employees. After formulas have been entered and configuration is completed, certain groups of managers, HR professionals, or/and employees should be assigned to review and test the system.
This process may take a week or more, depending on the feedback provided and any tweaks that need doing.
Employee Training Phase
At the beginning of the training phase, a meeting should be scheduled to do an organization-wide roll-out of the new system. Training may take several weeks, depending on the intuitiveness of the system and the magnitude of the changes within the organization. As employees start to understand and use the HRIS, their feedback should be evaluated to improve comprehension and processes within the company.
Go-Live Phase
The go-live phase typically occurs after the training phase, although a subsequent training phase may be required if the go-live phase is not as successful as anticipated. As the go-live phase begins, employees, managers, and HR professionals usually understand the system well enough so that this phase need not last more than a week. During this phase, HRIS will officially start being used for real processes within the organization.
Review of Implementation and System Feedback
After the implementation has been successfully completed, the system's efficacy should be discussed. Any feedback regarding system improvements should be noted and completed, if relevant. Smaller training sessions should be scheduled to update employees on changes. However, this phase should not take any longer than a few days, if the rest of the implementation process has been properly executed.