Applicant tracking systems (ATS) are recruiting tools that help hiring managers and corporate recruiters. ATSs help by sorting through hundreds of applicant resumes to find the top qualified candidates. This includes storing, ranking, and scoring resumes based on keywords, relevant job titles, formatting, and other factors.
Our Preferred ATS Partners of 2023
BambooHR Software
By BambooHR
Learn More
BambooHR is a comprehensive, online core HRIS/HRMS software solution that streamlines and centralizes employee information into a single database with instant, real-time alerts and read more.
Learn More
Paycor's intuitive, cloud-based software enables the management of all aspects of human resources, timekeeping, and payroll processing. It consists of cloud-based modules that can read more.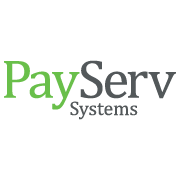 WorkforceTHRIVE HCM
By Payserv
Learn More
Workforce THRIVE HCM helps with the management of your Human Capital Management. . WorkforceThrive operates from a single, cloud-based database that brings Human Resources, Payroll read more.
---
What Are Applicant Tracking Systems?
In order to understand how an applicant tracking system works, it's helpful to know what ATS software is. Applicant tracking systems are a form of software used by HR departments to simplify the hiring process. They are programmed and equipped to pre-screen candidates before their resumes ever make it to a corporate recruiter. These systems can handle thousands of resumes, sort through and organize them, and bring the best and brightest to the top of the list of people to interview.
Allow us to match you with the right ATS software for your company. Try it here.
Why Do Companies Need an Applicant Tracking System?
Applicant Tracking Systems Help Narrow Down the Applicant Pool
Job search engines have made it easier than ever to submit a resume to a company. Some websites allow applicants to apply in as little as one click! Oftentimes, this simplistic application process elicits dozens to hundreds of applications. Many of these applications come from people who are just trying to meet an application quota for unemployment benefits or who are applying "just to see" and aren't actually a fit. Inc.com reported that last year, the average corporate job opening received 250 applications. Of those, only four to six were offered an interview.
When a job listing is posted online, it's easy for recruiters to be overwhelmed by the number of applications submitted. Hiring managers may not have the time or the means to look over each one, especially considering how many unqualified candidates must first be weeded out before they can even begin to stack the competitive resumes against each other. An ATS narrows down the applicant pool by instantly eliminating the obviously under-qualified candidates.
An ATS can Help Save the Business Time and Money
Some recruiters still prefer to glance over every application that comes through. However, most prefer to save time. Applicant tracking systems can save a business significant time and money on the hiring process. They do this by quickly reducing the size of the applicant pool and determining the top candidates. Using the best ATS system becomes especially necessary to have when a large-scale company is simultaneously opening numerous positions in more than one department and needs to cut down on the hours spent recruiting.
To Be Compliant With the Internet Applicant Rule
ATSs are an easy way to stay compliant with the Internet Applicant Record Keeping Rule. This rule, which was put in place by the U.S. Department of Labor to enforce strict record keeping of employees recruited through electronic means. As a result of this rule, all businesses employing 100 or more employees are required by the Equal Employment Opportunity Commission to report their employee demographic recruiting information annually. ATSs store this information and make the reporting process much easier.
How Does ATS Software Work?
At this point, you're probably wondering how an applicant tracking system is able to accomplish all of these remarkable feats. To answer this question simply, an ATS streamlines the hiring process by:
helping recruiters create job postings
publishing job postings to company websites and job boards
screening applicants
tracking their status
storing their information
simplifying the final steps of the hiring process when an offer is extended.
ATSs are multifaceted and have many features, many of which may vary based on which brand of software you've invested in. Some brands are more reputable than others and have better and more advanced features.
However, the top brands usually share a number of general streamlined hiring features in common, some of which include:
Candidate sourcing
Resume storage
Resume parsing
Filters
Keyword search
Applicant communication
Job posting distribution
Automated email customizations
Let's look at how some of these features work.
Our 2023 Preferred HR Software Partners
Greenhouse ATS Software
By Greenhouse
BambooHR Software
By BambooHR
ClearCompany
By ClearCompany
Sourcing the Right Candidates
Once you've made the decision to hire, the first step in the process is to track down the most qualified candidates. An ATS makes it simple to post and distribute job openings in the right places so that you can attract people with the skills you're looking for. ATS software allows you to do this on company websites, job boards, and through various email marketing means.
As you generate your job posting, make sure you create a detailed listing that will help your ATS better match you with candidates who fit the job description. If you fail to explain specifically what kind of person you want, you risk drawing in the wrong candidates.
That's why ATSs require candidates to answer a series of "knockout questions," which immediately eliminate anyone who isn't a fit. These questions can require a short answer or checkbox response, and if the applicant doesn't provide satisfactory responses, the ATS will flag and reject the application. Conversely, answers that align desirably with company needs will move onto the next step of the recruitment process.
Mimicking the Human Thought Process
An applicant tracking system doesn't dehumanize the hiring process. In fact, these systems tend to be equipped with AI functionality that mimics the human thought process. ATS features are specifically designed to scan resumes for key information in the same manner that a recruiter would but without wasting the recruiter's time on mundane elimination work. As an added benefit, ATSs can do this faster than people can and with fewer errors and oversights.
Storing Resumes for Review
In the past, HR departments would receive job applications through the mail or their email and end up with stacks of papers on their desks and scattered resumes in their email inbox. ATS solutions allow companies to download resumes right onto the software to keep all employment applications safe and organized in one place. Even if you've posted jobs to an external website or put out a call for resumes through email, you can still import them to your ATS database quickly and efficiently. This way, you can view and store your pool of applicants without the hassle.
Scanning and Sorting Applications Based on Qualifications
Scanning hundreds of bad resumes is a waste of time and can be a thing of the past if you have ATS software do it for you. ATSs take into account that all resumes have unique formats. They have built-in parsing features that scout out critical pieces of information about a candidate and lay it all out for you in a uniform way that is easy to digest. As you review applications, the ATS system lets you star-rate your favorite candidates and make notes about them for yourself and others involved in the hiring process.
You can choose which elements you want your ATS to scan for, including education level and specific skills that suit an individual for the position, or you manually apply filters to the applications based on which skills are most important to you. From here, the ATS can categorize your pool based on the job description you've laid out and identify the top candidates with the right skills and education for the job. This will make it easier for you to glance through resume highlights, skills, and past jobs within seconds and schedule interviews accordingly.
Crawling Resumes for Specific Keywords
ATS software does this by crawling each resume for specific keywords in job titles and skill summaries. As an example, a company might be searching for a marketing manager. If they want someone who has been in this type of role before, the ATS software can search for "marketing manager" and pull out all the candidates whose resume includes this. Usually, companies try to use the same keywords in the job posting that they want to see in applicant resumes. Some brands of ATS are even equipped to scan social media sites for qualifying keywords to help them find the best candidate even faster.
Click here to learn more about how to use keywords in your recruiting process and how an ATS system uses them.
Tracking and Selecting Candidates for Interviews
Once your candidates are sorted and narrowed down to the viable options, you can track them throughout the process. For example, if you're in the process of choosing among five people, the ATS will show you whether each person is a new applicant, if they're in the first or second interview stage, if they've been extended an offer, and so on. Even if you eliminate a candidate from the running, this person will stay in your database. This gives you the ability to invite them to interview for another position in the future.
What Applicant Tracking Systems Are Available?
Ever since the Internet Applicant Rule came about, the demand for employee information software has been rising steadily among small and large companies. Today, there are roughly 350 applicant tracking systems to choose from. This can make it overwhelming to know which one to choose — and they're not all created equal. Even though all ATSs follow the same basic process, one ATS could be better at resume parsing while another lacks in that area but excels in its keyword search capabilities.
To make things easier for you, we've outlined some of the best applicant tracking systems out there and what makes them ideal for companies like yours. You can also visit our software list page to learn more about our preferred software providers and request a demo.
Jobvite
Jobvite's team has earned the loyalty of 1,600 clients since its start in 2006 and has since formed a database of 43 million job seekers worldwide. Users report that the software interface is intuitive, user-friendly, and excellent for company referrals. Some of its features include text and social recruiting, applicant tracking, an integrated mobile application, unlimited workflow, employee referrals, and custom role-based permissions. You can overview Jobvite's other features here.
iCIMS
iCIMS is a cloud-based recruiting software company with more than 3,000 clients. They are an industry leader due to their innovative PaaS framework that makes it easy to manage the whole hiring process. iCIMS customers appreciate the company's superior customer service as well as the software's simplicity, user-friendliness, configurable workflows, routine upgrades, advanced integration capabilities, and scalable solutions.
Taleo
Taleo proudly serves over 20 million users with a focus on talent acquisition. It features sophisticated recruiting cloud service as well as social recruiting capabilities that make hiring easier for recruiters and hiring managers. Companies trust Taleo's consistent and stable platform and love all of its features, such as its easy reporting capability, top-notch candidate tracking, streamlined onboarding process, and easy integration with other platforms.
Greenhouse
Thousands of successful and growing companies rely on Greenhouse for their applicant tracking software. While this company was only established in 2012, it has experienced wild success. Greenhouse is well known for its customizability, guidance, improved hiring experience, and maximized analytics. Users appreciate that the software works similarly to the traditional hiring process, so few changes need to be made when implementing this specific ATS in the workplace.
SmartRecruiters
SmartRecruiters is an ATS solution for medium to large companies. They make it easy for recruiters to easily source the best local qualified candidates. The platform is customizable to client needs and features easy-to-navigate dashboards and convenient application management. It even comes equipped with multilingual capabilities if a company is sourcing candidates from other countries around the world.
How Does an ATS Work to Benefit Your Company?
An ATS is a wise investment. It raises hiring standards, saves recruiters time and money, and automates applicant sourcing and candidate tracking. In the end, you'll be able to fill your company's talent pipeline with top candidates. With a database of candidates, this usually means your open positions get filled faster. An ATSs will also help you build a network that you can turn to. This is great if a department in your organization has staffing needs again in the future.
Learn More About How an Applicant Tracking System Works
You are bound to have questions along the way as you begin to implement your ATS. Applicant Tracking Systems is here to provide answers and insights to make the process easier. We've written a host of articles about ATS software that can help your business succeed. If you need further information, call us today at (866) 574-4968 to speak directly to a representative. You can also fill out our software match form to find out if your company is using the right applicant tracking software for your needs.