Employers that wish to keep payroll in-house and at a high level of professionalism may wish to require payroll staff to become Certified Payroll Professionals (CPP). This certification can help to ensure that payroll staff members have advanced knowledge of payroll, payroll software, and applicable payroll legislation.
Our 2023 Preferred HR Software Partners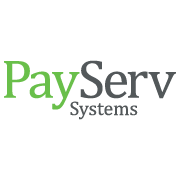 WorkforceTHRIVE HCM
By Payserv
Visit Website
Via Payserv's secure website
Suitable Company Sizes
Small, Medium, Large
Support Available
Android, IOS, Web Browser, Windows
Visit Website
Via Paycor's secure website
Suitable Company Sizes
Small, Medium
Support Available
Android, IOS, Web Browser, Windows
Becoming a CPP
Before applying to take the CPP certification, participants must meet certain criteria. Applicants must have been employed in specified payroll positions for at least three of the five years preceding the exam, have been employed in a payroll position for two years and completed a course specified by the American Payroll Association (APA), or have been employed in a payroll position for 18 months and completed an intensive training program offered by the APA.
Before becoming certified, eligible participants must apply, register, and take an examination. The fee to take the exam is $550.
What Is On the Exam?
There are seven areas covered on the CPP examination:
Core payroll concepts
Compliance
Payroll calculation
Payroll process and systems
Payroll administration
Audits
Accounting
The legislation that is covered on the examination is specified through a certain date, since legislation is continuously changing.
Preparing for the CPP Examination
There are study materials available through the APA and Mometrix. Test takers are encouraged to explore a variety of different training materials and to commit to at least three months of study and training prior to the exam. Study materials available through these sources include books, webinars, flash cards, and study guides.
Even those that have worked in the field for three years are encouraged to take courses prior to the exam for greatest success.
Taking the CPP Exam
On the day of the exam, participants have four hours to answer 190 multiple choice questions. The questions are weighted, not every question is worth the same number of points. A score of 300 is required to pass the CPP exam.
Test takers are informed on the day of the examination whether they have passed or failed. The exact score is never revealed, nor are the specific questions that were answered incorrectly. Instead, test takers are shown which areas of the exam proved challenging.
CPP Recertification
CPP certified individuals may be eligible to receive recertification by meeting specific continuing education requirements. If individuals are not able to take advantage of these continuing education courses, recertification must be obtained by retaking the exam. In this case, participants must meet the same criteria as those that haven't been certified.
Receiving Certification
After passing the examination, the CPP certificate and lapel pin can be ordered by email or over the phone at 210-224-6406. After being ordered, the certificate and pin will take approximately four to six weeks to arrive. The APA is not responsible for incorrect spelling of names, so it's important that certificate holders verify their names prior to ordering the certificate.
Requiring CPP certification can help to hold payroll staff to certain standards. However, payroll software can help to mitigate daily errors and keep payroll running smoothly. For help choosing payroll software, please visit our software match page.
Sources: