Our 2023 Preferred HR Software Partners
Visit Website
Via Paycor's secure website
Suitable Company Sizes
Small, Medium
Support Available
Android, IOS, Web Browser, Windows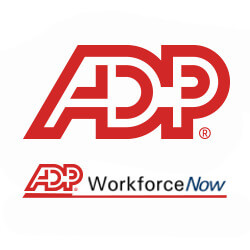 Visit Website
Via ADP's secure website
Suitable Company Sizes
Small, Medium, Large
Support Available
Android, IOS, Web Browser, Windows

Run Powered by ADP
By ADP
Visit Website
Via ADP's secure website
Suitable Company Sizes
Small, Medium, Large
Support Available
Android, IOS, Web Browser, Windows
Managing payroll with online payroll services can have several advantages over managing payroll in-house. Many companies have already made the switch, along with a shift to other online HR management tools. If you are considering a move from manual systems to online payroll systems, the following potential benefits may help influence your decision.
Increased Efficiency
Manual payroll systems generally require at least one person to export or manually calculate time and attendance information, calculate tax and benefit withholdings, draw up paychecks, and file forms with the IRS. This process can take several hours and must be completed every pay period. Typically, online payroll services perform these tasks automatically or with approval that simply requires a couple seconds of your time and few clicks.
Improved Labor Management
Since online payroll systems handle most of payroll's time-consuming tasks, making the switch can help free up labor hours. If hours of an employee or department's time were allotted to manage payroll, those hours can now be spent on other tasks – potentially revenue-bearing ones. Making the switch may also allow a company to eliminate a position altogether.
Decreased Potential for Errors
Automating payroll helps mitigate the potential for human error. Any time manual calculations must be done or information is keyed in, mistakes can be made that can cause employee discontent. This causes a loss of money for the company, or compliance issues. Streamlining payroll systems to export time and attendance information, automatically calculating withholdings, and drawing up paychecks with just a few clicks can prevent these errors.
Employee Access to Data
Most online payroll services allow employees and managers to access historical and current payroll data using mobile devices and defined login information. Having access to this information can improve employee satisfaction, while also saving human resources professionals' time. Allowing managers to access payroll using mobile devices at any time establishes another way to review information, creating an additional error prevention check point.
Simplifies Compliance
It's estimated that as many as 25 percent of companies pay penalties to the IRS every year, due to compliance errors. These errors are not intentional; most of them stem from the changing nature of regulations. The mandatory amount of time and effort required to keep all payroll employees up-to-date also inhibits matters.
Online payroll services can help to simplify compliance in several ways.
Most systems update at set intervals, which allows information about the newest and most relevant compliance requirements to remain available. Some systems can be set up with alerts, so your key people will be able to review new compliance requirements as they come in and therefore keep their knowledge fresh. Systems may also automatically take new compliance needs into consideration and generate reports or alter controls as needed.
Online payroll systems are not all the same and may not be the best option for all companies. Before making the switch to online payroll services, it would be wise to work with payroll experts to evaluate your existing systems and decide upon the right system for your company.