Our 2023 Preferred HR Software Partners
Visit Website
Via Paycor's secure website
Suitable Company Sizes
Small, Medium
Support Available
Android, IOS, Web Browser, Windows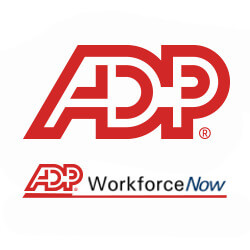 Visit Website
Via ADP's secure website
Suitable Company Sizes
Small, Medium, Large
Support Available
Android, IOS, Web Browser, Windows

Run Powered by ADP
By ADP
Visit Website
Via ADP's secure website
Suitable Company Sizes
Small, Medium, Large
Support Available
Android, IOS, Web Browser, Windows
Managing payroll is an essential part of managing a business. When it goes right, it's effectively invisible to everyone except those who run payroll. When it goes wrong, however, everyone notices. Therefore, having the right payroll system in place in order to make sure that payroll is run both accurately and efficiently is vital. But what types of payroll systems are there and what are their benefits?
Outsourced Payroll Service
Another option is to outsource your payroll to a company that runs payroll as a service. Hiring an outside company to run payroll can be much easier than handling it yourself in-house. An external company brings a level of expertise to running payroll that you may not have in-house. Outsourcing your payroll, however, does have the downside that you may have to adjust your payroll processes in order to match those of the other company. It also means that data will have to be exported to the other company. Companies that handle outsourced payroll typically have excellent security because keeping their clients' data secure is a priority.
In-House Payroll Software
In-house payroll software involves having dedicated staff within your organization who are trained to run payroll using payroll software. The software enables you to run payroll efficiently and with many fewer errors than running payroll manually. Plus, everything stays in-house, under your control with no data exported and no processes that need to be changed because you're working with another company. There are a variety of different in-house payroll software systems available from which to choose, so you can be sure to find one that suits your company's needs.
Many in-house payroll software systems can also sync with other software. This means that time and attendance software could send employees' time cards directly to the payroll software so that running payroll accurately is easier. In-house payroll can either be on-premise or cloud-based.
On-Premise Payroll Software
On-premise payroll software is any type of payroll software that is hosed on-site at your organization. IT has to manage the software and may need to do any troubleshooting that comes up. While your organization does have to manage more of the software and its processes in-house, on-premise software is completely under your control. Your data never leaves your own network because it's stored on-site. You can typically customize the software to match your own processes and preferences. If your company has a dedicated IT department, on-premise software can be an excellent choice.
Cloud-Based Payroll Software
In between on-premise payroll software and outsourced payroll is cloud-based payroll software. This type of payroll system still requires someone within your own organization to run payroll. However, unlike an in-house payroll system, cloud-based systems are stored in the cloud and hosted by the vendor. You don't have to worry about managing a server or storing the data on-site. There's less work for your IT department to do in order to manage the system. Cloud-based can also be convenient because staff can access the software from anywhere rather than only on-site.