Our 2023 Preferred HR Software Partners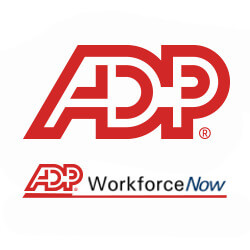 Visit Website
Via ADP's secure website
Suitable Company Sizes
Small, Medium, Large
Support Available
Android, IOS, Web Browser, Windows

Run Powered by ADP
By ADP
Visit Website
Via ADP's secure website
Suitable Company Sizes
Small, Medium, Large
Support Available
Android, IOS, Web Browser, Windows
How HRIS Can Help with Payroll Compliance Management
Payroll is one of the most important aspects of human resources management. If payroll is managed efficiently and properly, employees will be paid on time and the correct deductions will be made and sent to the appropriate places. If payroll is not managed properly, employees may quit or complain. Sometimes, hefty fines can even be levied against your company, affecting the bottom line and the company's ability to function.
A HRIS can help your company manage payroll correctly and automatically, which then leads to compliance issues being handled without a thought or any extra effort. In addition to making deductions and proper distributions, a HRIS can also help ensure reports are filed correctly and punctually. Having a HRIS handle these functions can help to reduce the likelihood of tax audits, improve the odds of passing an audit, and minimize the chances of being penalized for non-compliance issues.
Provides Up-To-Date Information about Payroll Compliance Needs
Payroll compliance needs are constantly changing, so it may be difficult for HR managers to keep up with the requirements. A HRIS can be set up to send alerts when compliance needs change. A HRIS also comes in handy as it provides in-depth information about how to comply with new requirements. This can save time and help to ensure that the business is always on track with compliance needs.
Automatically Stores Needed Data
Specific types of information that are pertinent to compliance needs must be stored for a set amount of time, such as four years for all FICA and FUTA information. When payroll is managed within a manual system, this information may become lost or separated, which makes it difficult to find in the case of an audit.
A HRIS makes it easy to store even large amounts of data without sacrificing space. It also improves your ability to recall the information in an instant, and simplifies the purge process when data is no longer needed.
Assists with Scheduling to Fair Labor Standards
Complying with the Fair Labor Standards Act can be tough in certain circumstances, especially when minors are employed. HRIS software can be set up so that it isn't possible to schedule minors more than a certain number of hours.  Alerts are also sent out when employees reach a certain number of hours in a day or week and need a break or are coming close to overtime. Having these set rules in a HRIS can make it easy to act within the law without constantly having to pay overtime or review schedules.
Makes It Easy to Send Required Reports
Certain reports must be filed at various times of the year with certain government agencies to prove compliance. A HRIS can be set up to alert managers when these reports are due, which will ensure that they will be sent out on time with all of the required information. With the right systems in place within a HRIS, sending reports can be as simple as clicking a few buttons and hitting "send."