Best Payroll Software for Startups
Learn More
Paycor's intuitive, cloud-based software enables the management of all aspects of human resources, timekeeping, and payroll processing. It consists of cloud-based modules that can read more.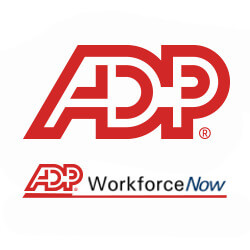 Learn More
ADP Workforce Now software is designed specifically to meet the needs of mid-sized businesses with a staff of between 50 and 999 employees. Workforce Now is an all-in-one payroll a read more.

Learn More
RUN Powered by ADP® is designed to meet the unique needs of small businesses with up to 50 employees. It simplifies payroll, HR processes, benefits, and taxes. RUN offers four pac read more.
Startup companies have payroll needs that are different from established companies. Even if a startup is still small, its needs are different from a small business that may intend to remain small. It's important for startup companies to choose payroll software that not only meets their needs and is within their budget during the early stages of the company but also continues to do so as the company grows.
Scalability
A startup company may start out small, but it will grow. Any payroll software for startups should be able to scale as the company grows. Many payroll software vendors that offer their software for a recurring fee may scale that fee based on the number of employees a company has. This means that in the early stages of a startup company's growth, the payroll software will likely be less expensive. Fees will scale along with the company's size so that the software can always fit within the budget.
User-Friendliness
Another important feature of payroll software for startups is user-friendliness. Early in the startup's growth, there may not be much room in the budget for dedicated payroll staff. Therefore, the owner of the company may need to spend some time running payroll until the company has grown to the point where it has a full HR department to handle those processes. Ease-of-use can help make running payroll easy in every stage of a startup's growth. The automation that payroll software for startups can offer will also make running payroll much faster, easier, and more accurate.
Compensation Management
With a startup company, not all employee pay will be in the form of money. This means that payroll software for startups needs to be able to manage different forms of compensation. Payroll software needs to be able to calculate how much each employee is owed even if it's not based on an hourly amount.
Customization
Not every startup company is the same. Each will have its own methods and processes and a payroll system needs to be able to adapt to the startup. Payroll software that can be easily and intuitively customized to fit your processes and procedures is best for a startup.
Tax Filing
Payroll software can automatically calculate tax withholdings and deduct them from employee paychecks. On top of that, a payroll system can also automatically file taxes and generate tax paperwork for employees, including both W-2s and 1099 forms. Having taxes automatically filed by payroll software can help improve accuracy and compliance.
Customer Support
Customer support from the vendor is a vital tool in ensuring that you get the most out of your payroll software. The vendor knows their system inside and out and is, therefore, the best source of information and assistance. Many vendors offer customer support services to their clients. Taking advantage of this can help you to not only learn how to use the software but also better optimize it. The vendor may have recommendations for how to customize the payroll software in order to best adapt it to the startup's preferred processes.
Looking for payroll solutions for a specific industry?