It's important to choose the right payroll software for your small business. Small businesses have different needs than large corporations and may not need all of the same features as a larger business would. However, there are a large number of payroll software options available and small business owners may not have the time to easily find the payroll software that best suits their needs. That's where Matchr comes in. We offer a free software match tool that business owners and HR professionals can use to find software recommendations.
Matchr Top Payroll Picks for Small Business
Product
Deployment
Business Size
Payroll Management
Time Attendance
Benefits Administration
Core HR
Applicant Tracking
Product
Paycor HCM
Business Size
Small, Medium
Visit Website
Product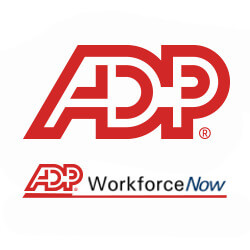 ADP Workforce Now
Business Size
Small, Medium, Large
Visit Website
Product

Run Powered by ADP
Business Size
Small, Medium, Large
Visit Website
Product
Deployment
Business Size
Paycor HCM
Visit Website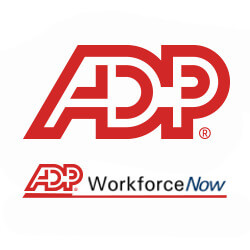 ADP Workforce Now
Visit Website

Run Powered by ADP
Visit Website
To make it even easier for you, we've highlighted some of our software vendors that are particularly small business-friendly. These payroll software platforms are either designed specifically with small businesses in mind or have features that are ideal for smaller companies. Most scale so that small businesses can continue to use the same software as they grow and expand.
Our Top 12 Best Payroll Software for Small Business in 2022
---
Paycor is a cloud-based software that can manage all HR processes, including timekeeping and payroll. The software can handle filing taxes anywhere in the United States, making processing payroll quick and easy. Paycor also works with a variety of timekeeping methods, from PC input to badge terminals and biometric time clocks. To help customers learn to use the system better, Paycor offers online and in-person training as well as online support.
Paycor Highlights:
Better Business Bureau (BBB) A+ rating
Easy-to-use, intuitive screens
Customizable reports
Employee expenses flow automatically into payroll
Employee app with information on paychecks, taxes, deductions, and more
---
PDS' Vista software is an HCM system with payroll software features designed for use by companies of a variety of sizes, including small businesses. Vista helps to simplify payroll processes through its easy-to-use, intuitive interface. Vista can be either hosted on-premise or in the cloud. Cloud-based payroll software is particularly useful for small businesses that may not have the resources and infrastructure to host servers. Because the system also works with larger companies, small businesses can continue to use it as they grow.
Vista Highlights:
Choice of deployment method: SaaS, hosted, or on-premise
Exportable to Excel
Compliance reporting for EEO, ACA, OSHA, FMLA, ADA, IRCA, Vets-4212, HIPAA, Federal, State, W-2, and more
Point-in-Time feature that provides snapshots of historical data
Usable in a variety of industries, including retail and hospitality
---
iSolved is a software platform designed to simplify HR processes, including payroll, for businesses of all sizes. The system provides one, interconnected platform helps small business owners and HR professionals to manage employees and necessary HR processes like payroll and more. With iSolved, even smaller companies can benefit from enterprise-level functionality that is flexible enough to be customized to an organization's unique needs.
iSolved Highlights:
Comprehensive HR software that can work for companies of all sizes
Reduces redundant data to make HR and payroll more efficient
Provides a better employee experience
Demonstrates ROI with reports and analytics
Improves profitability and organizational efficiencies
---
Namely aims to make running payroll a simple and easy process. This payroll solution consolidates all HR data into a single platform, which can help to reduce the risk of data errors that could cost a small business a lot of money to fix. Namely can help to streamline payroll processes through a combination of automation and eliminating the need for dual data entry. Small business owners are busy and this can help to free up their valuable time for other matters that require their attention.
Namely Highlights:
Accessible via a mobile device
Configurable workflows, permissions, and roles
Unified HR and payroll system
Personalized training and software implementation
Robust support and an online help community
---
Eddy is an all-in-one HR software system, including payroll features, that is meant for use by small businesses. This small business Payroll provider was founded by Travis Hansen, a former professional basketball player who later turned to being an entrepreneur. The company's focus is on providing excellent customer service and on meeting the needs of deskless workforces. This is what makes Eddy a good choice for small businesses, which may not have the staff or resources for a dedicated HR department. This is especially useful for small businesses in the service industry where employees aren't tied to desks and that don't have a corporate office with an HR department to handle payroll for them.
Eddy Highlights:
Payroll team can manage payroll for small businesses
Cloud-based storage for documents
Support team to assist clients
Easy-to-use, simplified user interface
Employee directory with profiles for each employee
---
Run Powered by ADP is designed specifically for small businesses with up to 50 employees. This payroll software platform has four different packages: Essential, Enhanced, Complete, and HR Pro. Small businesses can choose the package with the features and price that best suit their needs. All four options simplify payroll processing, while each subsequent package builds on the previous one, adding additional features.
Run Highlights:
Payroll can be run from any computer or mobile device
24/7 payroll support from experienced professionals
Proactive error flagging to improve payroll accuracy
Automatically calculate, deduct and pay taxes
Access to updates regarding federal and state tax laws and regulations
---
SentricHR is a cloud-based payroll and HR software system that focuses on the human element of HR. The software is designed to both streamline and simplify payroll and HR processes via automation, but doesn't lose sight of the employees involved. The company's goal is to help HR and small business owners to simplify their payroll processes so that they can focus on managing people instead of data. The software makes records of all changes made and approvals requested within the system to automatically create workflows that can keep everyone informed every step of the way.
SentricHR Highlights:
ACA tools to aid in compliance
All-in-one HR and payroll for small and medium businesses
Benefits hub automatically applies payroll deductions
Standard and configurable reporting
Employee and manager self-service portals
---
UKG Ready is a customizable HR solution that includes payroll features as well as time and attendance tracking, talent management, and other core HR functions. It's an all-in-one system that automatically shares employee data between the software's different applications to help improve efficiency. The software also uses automation to reduce the amount of busywork involved in running payroll or other HR processes. There's also a mobile app so payroll can easily be run on the go.
UKG Ready Highlights:
Scalable solution that grows alongside small businesses
Third-party software integrations
Complete user control over payroll features such as tax filing
Step-by-step implementation and training
People-first workplace culture
---
Zenefits is a free web-based software application that can handle all HR functions in one place, including payroll and time-tracking. It can connect any systems you currently have in place and share information across all platforms so that it's easier to keep information up-to-date. Zenefits also has a team of advisors that can help with any questions customers may have. The system also offers comprehensive reports and automatic alerts that can help small businesses stay organized and compliant.
Zenefits Highlights:
All-in-one scalable solution for small businesses
Dedicated team of advisors
Software and application integrations
Employee and manager self-service portals
Intuitive screens aid in navigation
---
APS is a cloud-based system that can handle payroll and other HR functions. The software is designed to bring enterprise-level payroll and HR service to small and medium-sized businesses. This means there's room for growth as small businesses scale and add more employees. The software helps to streamline payroll by automating many processes. This also helps to reduce possible payroll errors, which could cost a small business a lot of money to fix.
APS Highlights:
Versatile solution that scales with a business
Paperless payroll and direct deposit
Low ownership cost
Eliminate double data entry with a centralized format
Self-service portals for employees and managers
---
Uzio is an HR software platform with five different packages. Companies can choose any combination of these packages to design the software system that works for them. While most of Uzio's platforms are designed more for medium-sized businesses, the company's payroll platform is designed with the needs of small businesses, with between 1-500 employees, in mind. The needs of small businesses are different from those of larger companies.
Uzio Highlights:
Cloud-based payroll functionality
Workers' compensation is automated
Automatic PTO tracking
On-staff payroll experts who track tax and legal changes
Automated tasks reduce data errors
---
Rippling is an all-in-one HR software solution with payroll features that can also connect to other third-party software that you may already be using. This system is designed for companies that have between 2 and 500 employees, which means that there's a lot of room for small businesses to grow. Rippling also includes a mobile application so that the software can be used even if you're not at a computer. There's also a self-service portal so employees can update their own data as needed.
Rippling Highlights:
100% online, cloud-based software
PTO syncs with payroll
One point of data entry
Automated admin tasks
Employee self-service portal
---
Payroll Software for Small Business Accuracy Guarantees Ease Worries
Most payroll software for small business comes with accuracy guarantees that provide peace of mind. Small business payroll software is tested and audited regularly by experts, ensuring the highest degree of accuracy in compensation and tax filing. If there is a problem, the vendor will generally assist with correcting it.
Paycheck Options Fit Needs
Small businesses may operate better with direct deposit or with paper paychecks. Having the option to use direct deposit can prevent bottlenecks at the place of business on payday, but being able to run paper paychecks with just a few clicks can also be convenient. Payroll software vendors often provide options that allow employers or even employees to choose their preference.
Software Simplifies Tax Filing for Small Businesses
Tax filing can be tricky when it's done manually. Payroll software designed for small business comes standard with tax tables, automatic calculators, support for deductions, and customization options. These options make it easy to calculate taxes or have them calculated automatically, but they also help small businesses to make sure that key people are familiar with the requirements and guidelines.
Once taxes have been calculated, payroll software can help small businesses with filing and submitting required reports. This degree of assistance can save small business owners time and frustration while ensuring that taxes are filed correctly. Since everything can usually be submitted online, there's also no messy paperwork to organize and contend with afterward.
Small Business Payroll Software Mobile Accessibility Improves Experience
Employees generally expect to have some kind of mobile access to their payroll records. Many small businesses don't offer this option, however, so having a small business payroll software that allows employees to view their own paychecks and information can improve their experience. This could serve as a competitive advantage when recruiting and keep existing employees more content.
Additionally, the user experience may be improved for the accountant, manager, human resources professional, or owner that's responsible for doing payroll. Managerial mobile options allow payroll to be run from a mobile device so payroll never has to be done late because a meeting ran over or other outside obligations interfered.
Payroll Software for Small Business May Be More Affordable
Payroll software for small business may be more affordable than an accountant or third-party payroll company. Some Payroll software companies may charge a flat rate or per employee. This allows small businesses to select the structure and pricing that fits their needs and budget best.
Some small businesses don't look into payroll software because they feel it will be too expensive or are unsure whether the time savings will be worth the investment. Payroll software for small businesses may be more affordable than expected, however, and may also exceed expectations for functionality and efficiency. Investigating payroll software is worthwhile for most small businesses.
Evaluate Business Needs
No two small businesses are the same. Therefore, each company benefits from different features that cater to the unique nature of the business. Customized small business payroll software has a significant impact on a company, allowing for simplicity and ease of payroll functions.
When evaluating a business for payroll needs, there are some general guidelines and "checkpoints" to take into account. Based on these standard considerations, companies can be sure they have found the best small business payroll software.
When choosing small business payroll software, companies should consider factors such as:
The size of the company, which translates to the required time and resources
The available budget that can be comfortably allocated to payroll processing
Level of comfort and familiarity with regulatory and legal payroll considerations
Consider Small Business Payroll Software Features
Before selecting a HRIS or small business payroll software system, companies should consider exactly what features they need. Different vendors offer different features that can help small businesses. Making a list of the most important features can help narrow down the potential software vendors.
Tax Filing
No matter the size of a business, one of the most complex aspects of payroll is accurately documenting and managing taxes. Federal, state, and local tax regulations and guidelines are constantly changing. It is imperative to ensure that small businesses are compliant with these regulations in order to avoid costly penalties and other financial losses.
Small business payroll software offering tax filing features can help relieve owners and managers from the complexities of managing deductions and filing taxes.
Employee Self-Service Portal
An employee self-service portal allows employees to manage their own personal payroll data with a few simple clicks. This streamlines the data-keeping process, as it eliminates the need for back-and-forth communication between employees and their employers or HR professionals when managing and reviewing personal information.
A small business payroll software self-service portal should include information such as pay stubs, paid time off balance, and W2 forms. Mobile accessibility of employee portals may also be a consideration.
Direct Deposit
In today's business landscape, direct deposit dramatically streamlines the process for all parties involved. In fact, direct deposit is increasingly considered a "norm."
From the employee's standpoint, paper checks often serve as an inconvenience. Paper checks require an employee to make a separate trip to the bank outside of work hours and possibly endure a waiting period before the funds become available.
From the employer's standpoint, paper checks hamper productivity as managers must take time out of their day to physically hand each employee a check.
Eliminating paper checks saves time, effort, and resources for both employers and their employees. Direct deposit is a key feature to look for in small business payroll software.
HR Integration
Small business payroll software with human resources (HR) integration may provide significant benefits. The benefits of HR integration are universal: streamlining communication and organization between departments and ultimately reducing time, resources, and often costs. Less paperwork, automatic updating, and reporting consolidation are key benefits.
Small businesses may wish to consider integration with other systems such as accounting software. Integrating other systems into the payroll process can help reduce or eliminate certain errors that are risked when information is juggled between various departments. Acquiring a system made for integration can also help improve the quality of analytics, as it allows cross-referencing of information from the various solutions for decision making.
Evaluate Cost versus Functionality
When selecting a payroll solution, the cost is a big factor for most small businesses. However, choosing the cheapest product available may not be the best option. The cheaper the payroll solution, the more manual work the system requires, in most cases.
Payroll solutions that cost slightly more may save money in the long run. Greater accuracy may save money on payroll, tax, and compliance errors and potentially, on penalties resulting from those errors. Companies may also save labor dollars as aspects of the payroll process are automated. In addition, HR professionals and managers no longer have to manually enter data or export data from one system to another.
Consult with Stakeholders
Before selecting a payroll software solution, business owners or managers should consult with the people that will actually be using the software on a regular basis. This can be done after preliminary research has been conducted and a shortlist of potential solutions has been compiled.
Stakeholders may have insights that can help with narrowing down the shortlist. They may also be more excited to use the new solution, knowing they played a pivotal role in the selection process.
Save Time and Money
The implementation of HRIS software, which stands for Human Resource Information System, can save a small business a great deal of money and time. For example, an HRIS helps a small business by reducing errors, automating payroll entry and a host of other items. HRIS software allows a small company to manage all of their human resources tasks in one system, allowing a much more efficient and cost-effective HR workflow.
Why Payroll Software for Small Businesses Is Essential
There are a lot of reasons why a HRIS is beneficial for small businesses. A lot of payroll and other HR processes can be time-consuming. Although payroll or other HRIS software can cost money, it's an investment that will free up time and save small businesses money in the long run.
More Convenient Access
Because many HRIS software solutions are web-based, they allow users to access the system anywhere they can access the internet, whenever they have the opportunity. Managing human resources projects will be incredibly easy when you can put in 20 minutes of work on a Sunday afternoon when you have a free moment.
Makes HR Simple
Your HR tasks will all be organized into one simple HRIS software suite, making it incredibly easy to find anything that you are looking for. Cluttered desks will be a thing of the past, making your job and life much easier.
Enables Automation
The automation technology included will allow you to enable custom and pre-set automation programs. You will be able to automatically check for compliance issues and policy changes, empowering you with the confidence that business is always being handled.
Analyzes Data and Creates Reports
Perhaps the most valuable aspect of HR software is its ability to provide data-driven reports. Utilizing the data entered into the system, you will be able to quickly generate reports and predictions that will allow you to compare yourself to the competition and find ways where you can focus on reducing costs.
Eliminates Fraud
According to research, a typical small business will lose over 5% of their total revenue to employee abuse and fraud. These violations may include wage and hour falsifications or a number of other fraudulent claims. By automating tasks like hourly attendance and payroll processing, you will reduce the opportunity for fraudulent activity and make it easier to pinpoint those who are hurting the business.
Reduces Human Error
Another leading source of unnecessary business costs is human error. By providing an automated system to process HR tasks you will reduce the likelihood of typical mistakes like double entries and give employees the ability to double check their work for any mistakes that may have been typed incorrectly the first time.
Adds Convenience
HRIS software increases convenience for front-line employees as well, allowing them to access and update their information whenever is most convenient for them. It also gives employees an easy way to access payroll information such as tax information, previous checks or direct deposits.
Increases Leadership Opportunities
By streamlining mundane HR tasks, HRIS software gives your employees the opportunity to focus on tasks that will build their leadership qualities like management training and special projects. You will not only empower them to do their job better, but begin preparing them to take on a greater role in your small business as it continues to grow.
Saves Time and Money
By replacing time consuming data entry tasks with automated technology, you will save your company a great deal of time and money. In 2009 it was estimated that an expense report costs the average company over $28 to process, versus only $6 when it is automated. Beyond the initial savings, it frees employees to add value to your business by spending their time more productively, increasing your bottom line even more.
Saves the Environment
An HRIS software system will also help your company reduce paper, a very easy way to start your company's green movement. Beyond saving trees, you will also save a great deal of money on the paper, printers and ink that are constantly purchased to produce printed reports.
Vendor matching professionals may be able to save your company time, finding the best payroll software to meet your business needs. Call or use our HRIS software matching tool today to see if we can help you.
Looking for payroll solutions for a specific industry?