Best Payroll Software for Large Companies
Learn More
Paycor's intuitive, cloud-based software enables the management of all aspects of human resources, timekeeping, and payroll processing. It consists of cloud-based modules that can read more.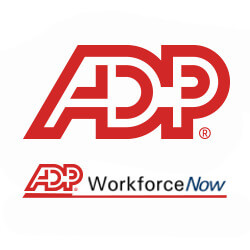 Learn More
ADP Workforce Now software is designed specifically to meet the needs of mid-sized businesses with a staff of between 50 and 999 employees. Workforce Now is an all-in-one payroll a read more.

Learn More
RUN Powered by ADP® is designed to meet the unique needs of small businesses with up to 50 employees. It simplifies payroll, HR processes, benefits, and taxes. RUN offers four pac read more.
For larger companies, using payroll software is an absolute necessity for avoiding mistakes and keeping all aspects of payroll streamlined and consistent. However, all businesses are different and the payroll software that fits one company's needs may not be right for another. It is important for management to take certain things into consideration when choosing payroll software for the company.
Business Needs
Like small businesses, large businesses will benefit from evaluating the company's needs and compiling information before looking into different payroll software. The budget carefully allotted to pay for the payroll system is a crucial consideration that may help narrow down options. The ease with which the system will function after implementation is also a critical aspect, as this will directly impact the employee's contentment or discontentment with the company.
Features such as tax filing support and HR integration are additional considerations when choosing payroll software, no matter the size of the company.
Ease of Implementation
Large businesses usually stem from smaller businesses, so often times a payroll system of some kind is already in place. When businesses grow too large for existing payroll systems to be useful, it makes sense to switch to a more efficient system.
Inefficiencies in currently used payroll software systems may cause large companies to look into new payroll software options. Easing the integration of new payroll software can have a huge impact on the functionality of the business during the transitionary period.
When choosing payroll systems, managers should consider the following items concerning ease of implementation:
Whether data from the existing system can be imported or must be manually entered
Whether or not the vendor offers implementation services and consultation
How many labor dollars will be committed to implementing the new system
Should the old and new systems run side by side for a period to identify and correct errors
Availability of Support
The quality and availability of support can affect the efficiency and success of payroll software implementation. Twenty-four hour support via a website and unlimited telephone support can be very helpful for management and help minimize headaches.
The availability of local support should also be considered, as it can help reduce the possibility of companies being seriously impacted by problems with the system. With local support teams available, companies can avoid costs that may be incurred by company representatives traveling long distances to correct issues or provide system training. When local support is available, it may also allow companies to develop a stronger and more personal relationship with a helpful and reassuring payroll software company.
References and Track Record
Employees are a company's most valuable asset and payroll impacts each and every employee. Companies should not gamble on payroll software, but should move forward with a vendor that has an established track record and is held in high esteem by companies currently using the system.
Many reputable payroll software vendors will submit references so that prospective clients can speak to current customers about their experience with the system. Companies may benefit from requesting references from companies that have similar payroll software needs.
If you wish to acquire new payroll software for your large company but aren't sure of your best options, we can help! Visit our HR software match page to get started.
Looking for payroll solutions for a specific industry?
Sources: