Our 2023 Preferred HR Software Partners
Visit Website
Via Paycor's secure website
Suitable Company Sizes
Small, Medium
Support Available
Android, IOS, Web Browser, Windows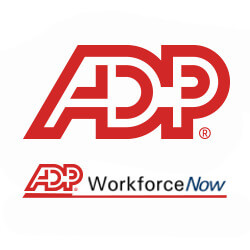 Visit Website
Via ADP's secure website
Suitable Company Sizes
Small, Medium, Large
Support Available
Android, IOS, Web Browser, Windows

Run Powered by ADP
By ADP
Visit Website
Via ADP's secure website
Suitable Company Sizes
Small, Medium, Large
Support Available
Android, IOS, Web Browser, Windows
Cloud-based payroll software offers many advantages to companies that choose it. In many ways, cloud-based payroll software has opened up the benefits of using payroll software to many more companies. Typically, cloud-based software incurs a monthly cost rather than a large up-front payment that would make implementing payroll software too expensive for many smaller companies. Plus, the software is hosted in the cloud with the vendor, reducing the resources that a company has to put towards running the payroll software.
Lower Upfront Implementation Costs
Implementing new payroll software can sometimes cost a company a lot of money. However, by choosing cloud-based payroll software, you may be able to save money on the upfront costs. Many companies that don't have the budget for large upfront costs do have a budget for ongoing monthly costs. Cloud-based payroll software typically has a monthly service fee rather than a higher upfront cost, allowing more companies to potentially make payroll software a part of their budget.
Accessible from Anywhere
Another benefit of cloud-based payroll software is that the data is stored in the cloud, making it accessible from anywhere. With on-premise payroll software, access may be limited to within the office. Cloud-based payroll software, by contrast, can be accessed from a variety of different devices or even from an employee's home. This is important for companies that have staff working remotely. They can still access the cloud-based payroll software easily and securely. Having all employee payroll data in one location will help HR staff run payroll more easily and effectively, no matter where they're physically located.
Fewer Resources Required
Cloud-based payroll systems have all of their data stored in the vendor's cloud system. This means that the companies using the payroll software don't have to host the software themselves. Instead of having to do an extensive installation process on your company's own systems that need to be maintained by your IT department, the software is instead hosted and maintained by the vendor.
Support Provided by Vendor
Typically, when payroll software is cloud-based, there's more support offered by the vendor. Fewer problems would need to be investigated within the company by the IT department. Instead, the bulk of the support would most likely be on the vendor side, freeing up your IT department to focus on other tasks. This also means that companies small enough to not have a dedicated IT department may be able to use cloud-based payroll software more easily because it doesn't require the IT and support resources that on-premise payroll software might.
Automatic Updates to the Software
Whenever a vendor rolls out an update or a bug fix to their software, cloud-based software can see it as soon as the vendor has implemented the change. Since the vendor is the one hosting the software, they can more easily make updates so that their customers can immediately benefit from software updates. On-premise software can still receive updates from the vendor, but they're more difficult to implement and may need to be scheduled with or even performed by the IT department.